Vision

Power of Professionalism in Banking in Sri Lanka

Mission

To sustain the highest standards of professionalism and integrity among bankers, to advance the public interest and to influence the achievement of the highest ethical standards and governance in the banking industry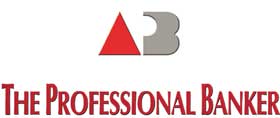 In early 1988, a group of dedicated senior bankers saw the need to form an association to promote professionalism in the industry, in order to create a forum to meet and discuss topics relating to the banking industry and also to help upcoming bankers to broaden their knowledge and skills in the areas of banking and finance. As a result, the Association of Professional Bankers – Sri Lanka (APB) was established in July 1988, fulfilling a long-felt need in the industry. Over the years the APB has made a steady progress and been the most representative organisation of banking professionals in Sri Lanka. The APB functions as a forum that brings together banking professionals/leading personalities in business administration and local/global banking, which stimulates intellectual discussions in the contemporary banking scenario. In addition, it provides many opportunities for the bankers to network through regular events such as evening presentations, inter-bank quiz programs and debates on current banking topics, APB's annual convention, talent shows, members' get-together, sports events, religious events, etc. In addition, several APB publications/articles in banking and finance, such as the monthly APB page in the Daily FT, the quarterly E-Journal, 'The Professional Banker', Annual APB Convention Volume, Booklets on Special Banking Topics, enhance the professional knowledge of its members, as well as the entire banking and finance industry professionals.

For more information about APB, please contact the Secretariat: The Association of Professional Bankers – Sri Lanka, 2nd Floor, Professional Centre, 275/75, Prof. Stanley Wijesundera Mawatha, Colombo 07. Contact No. +94- 11-2055318; E-mail address: apb.srilanka@gmail.com; Web site: www.apbsrilanka.org.