Alliance Finance Co. PLC (AFC), one of Sri Lanka's oldest and trusted finance companies, recently celebrated 60 years of unparalleled service spanning four generations of customers in Sri Lanka. To mark this momentous occasion, the company also revealed an extension to its logo. The regal court of arms now has the number 60 added to it to mark six decades of creating lasting bonds with four generations of loyal customers.

AFC is one of the most recognised and trusted names in the financial services industry today, reputed for its innovative and inclusive financing solutions. Commencing operations six decades ago, with a mere five employees, today the company counts 1,200 employees across the length and breadth of the country.

AFC's current product portfolio in investment solutions comprises of savings and fixed deposits, while its financing solutions portfolio consists of leasing, hire purchase and gold loans, and its own innovative collaboration finance product. Led by its Triple Bottom Line philosophy of People, Planet and Profits, AFC has infused strong values in its business that enables it to be a sustainable business entity.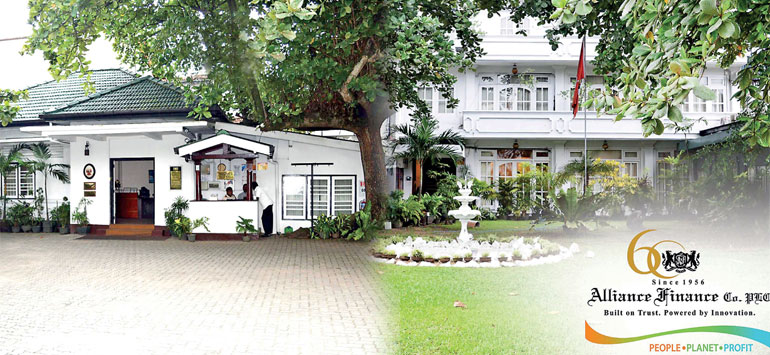 Alliance Finance is renowned for its financial stability and unparalleled quality of personalized service delivered consistently over the last six decades. Currently, Alliance Finance serves a customer base of over 133,000 active customers with a portfolio of Rs. 19.3 billion through a network of 87 points of presence across 23 districts nationwide. Its head office at No. 84 Ward Place, Colombo 7 is today a landmark in the city. For more information on the extensive product portfolio offered by AFC, please call 0112 673673 or visit their website www.alliancefinance.lk.