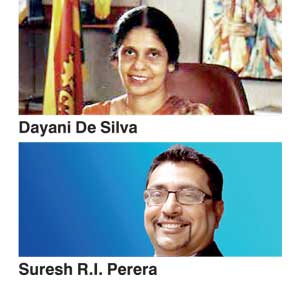 The Association of Chartered Certified Accountants (ACCA) Sri Lanka has organised a seminar on 'An Insight to Double Tax treaties' to be held at hotel The Kingsbury Hotel Colombo on 16 November from 9 a.m. to 12:30 p.m.

There will be two presentations by Suresh R.I. Perera, Principal Tax & Regulatory KPMG and Dayani De Silva, former Commissioner General Inland Revenue and former advisor on fiscal affairs Ministry of Finance.

This program is structured in a manner to shed light on many practical issues involving businesses and would comprise of key topics that include, role and fundamental concepts of double tax treaties, creation of permanent establishment under double tax treaties and treatment of business profits, taxation of interest, dividend, royalty under the treaties, relief for expatriates under the double tax treaties and methodologies of elimination of double taxation under the treaties.

Suresh R.I. Perera is a multidisciplinary professional specialising in taxation with an accounting cum legal, qualifications and practical experience. He is a lecturer in tax law at many institutes and a frequent presenter at many public seminars and has authored many publications.

Dayani de Silva has had a distinguished career in the Sri Lanka Inland Revenue Service and retired as Commissioner-General of Inland Revenue in November 2001. She has served on secondment at the Ministry of Finance as Advisor, Fiscal Policy from 1987 to 1997 and thereafter as Chairman, Bank of Ceylon for three years. She also served as a member of the Securities and Exchange Commission of Sri Lanka, Insurance Board of Sri Lanka, Sri Lanka Accounting and Auditing Standards Monitoring Board, Public Enterprises Reform Commission and the National Procurement Agency.

ACCA is acknowledged as an organisation that has contributed and added much value through the many workshops held by them to discuss relevant topics of importance in the field of finance. This seminar is yet again another initiative by ACCA, to engage and educate the industry on current financial trends and challenges that are faced by businesses today.

More information and registration details could be obtained by contacting: gayathiri.thuraisamy@gmail.com.