---
Three new members appointed to the Board
Senior Attorney-at-Law and President's Counsel, former diplomat Razik Zarook has been appointed as the Chairman of the Insurance Regulatory Commission of Sri Lanka.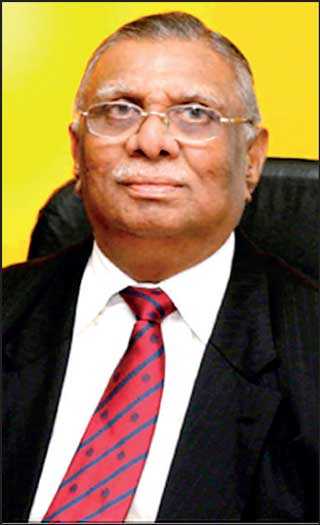 Razik Zarook


Previously he had served several State institutions including as Chairman of Bank of Ceylon, the Co-operative Wholesale Establishment (CWE), the Agricultural Development Authority and National Aquatic Research and Development Authority (NARA).

He was a former Ambassador to the then Federal Republic of Yugoslavia, Hungary, and High Commissioner to Singapore.

Zarook, an old boy of St. Servatius' College, Matara and Zahira College, Colombo. Apart from his professional education at the Sri Lanka Law College, Zarook is also an alumni of the Indian Institute of Management in Ahamedabad.

Other members of the Insurance Regulatory Commission are Ministry of Finance, Economy and Policy Development Deputy Secretary to the Treasury and Ex-Officio Member P. Algama; Registrar General of Companies Ex-Officio Member D.N.R. Siriwardena; Central Bank of Sri Lanka Ex-Officio Member and Deputy Governor H.A. Karunaratne; Members Haris Salpitikorala, Raja Gunaratne and Indra Baduge.