---
By Prelan Reiss

Marketers have been trying to crack the code of how millennials purchase products. They're perceived to be a baffling group of individuals whose purchasing decisions are uncanny and random. For life insurance providers, distributing products to a more tech-savvy and younger audience such as the millennials, has become a significant challenge.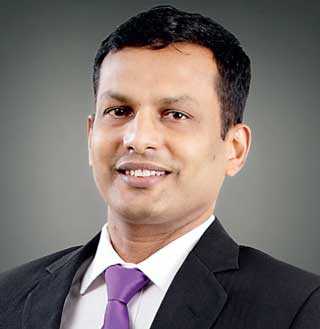 The importance of attracting millennials to the life insurance industry is based on two factors — risk pools and an ageing population. Life insurance is an industry that's built on factoring the probability of death and illnesses to help a customer organise his finances to keep a buffer if and when disaster strikes so that he/she is able to assure financial stability for the family.

Life insurance premiums are therefore dependent on the risk, which is unique to each and every person based on the age, past medical history, employment, etc. Life insurance companies with ageing risk pools, who have not yet put a proper strategy in place to bring in younger clients to the business, primarily millennials, will soon find themselves in a spot of bother, facing negative current and future cash flow issues.

A recent global survey conducted by Insurance Quotes states that only 36% of millennials—anyone born between 1981 and 1996—have life insurance, compared to 60% of those in the next older age range. In Sri Lanka, the percentage will be even higher. The tendency of millennials to delay important life events such as building a house, marriage and having children has led to this significant gap of purchasing life insurance.

However, people are inclined to think that millennials are still in their 20's, which is not the case. By now, an oldest millennial is 38 years old, an important stage in their lives where they should be seriously considering buying life insurance. They are not. The life insurance companies have to influence and appeal to this group of tech-savvy, mobile-first consumers if the industry needs to thrive in the long term. This means that it's imperative for life insurance providers to learn how millennials purchase and consume products.
Digital for life insurance
Digital channels are greatly influencing millennials' purchasing decisions. They love the ease, and convenience digital channels offer, especially when it comes to purchasing products online. What fascinates most of us is the fact that at any given time, they are willing to purchase big-ticket items online, such as cars and even homes.

Before making any purchase, millennials will do thorough research. Organisations should expect this set of consumers to self-educate themselves about different products rather than running to someone else for a clarification. Besides product reviews or peer reviews, the biggest source of product information is content marketing—product details coming out of articles and blog posts. This drives user traffic towards a company's website in search of answers and enables them with information to make choices.

In the past, the life insurance industry has relied upon a human-only distribution model, with brokers behind desks in offices around the country. They have collected pen and paper applications and sent them to underwriters, and this means the consumer has to wait for weeks or even months at a time to hear back on a decision. This model has proven to be inefficient and ineffective at reaching a tech-savvy generation.

Millennials do not buy life insurance because they do not have time to sit with an insurance advisor for an hour-long presentation about their product. Reiss believes that in general, they view the life insurance industry as being dated and pointless even though they are already in the age bracket where having life insurance is of utmost importance.
How Softlogic Life taps digital channels
In developing countries such as Sri Lanka, a majority of millennial parents do not have life insurance. This represents a vast untapped opportunity and the industry must educate these consumers, or provide them with the tools to self-educate, as to why they need life insurance. But, most importantly, the industry must meet them where they're at — on their smartphones.

Millennials need to access information and research products at home, on the bus, or at work on their mobile devices. It is not enough to count on their willingness to pick up the phone and ask questions. Millennials have a documented reluctance to use what they consider to be outdated technology. In their minds, a phone call takes too long and is inefficient. A millennial with his or her head bent over their smartphone is not a rare sight anymore. They spend a lot of time on their smartphones; anywhere from two to four hours a day. This is a channel that will digitally enhance customer experience through the use of mobile-optimised websites and apps; hence, life insurance companies cannot neglect both smartphone and digital channels.

For Softlogic Life, digital is an indispensable element of their lifeblood. Their unmatched, customised life insurance solutions have been enabled by innovative digital technologies to suit the diverse needs of the thousands of Sri Lankans they meet and talk to every day.

Technology has helped to accelerate our rapid growth and expansion and continues to fuel our innovation. We now carry out tele-underwriting so that customers can send details over their mobile devices including WhatsApp and Viber, or have their details communicated and verified over the phone, which eliminates the need for repeated advisor interaction or the customer's physical presence at our branches. We also carry out rule based auto-underwriting, unmatched by the rest of the industry.

This automation ensures that over 60% of underwriting is automatic, thereby keeping advisors free to pursue new business. Our customers are able to claim by sending their receipts through Viber/WhatsApp and our discharges are also cashless in a majority of local and global hospitals. We take pride in having converted the process of advisors sending proposals from a manual to a digital one. Our environmental stewardship is evident in the fact that 100% of the processing of insurance proposal forms is digitalised, marking a substantial saving of paper and time.

Not only underwriting, but Softlogic Life has also embraced creativity and disruptive innovation in several ways. This includes one-day claims settlement, worldwide cashless hospital settlement product integrating more than 60 local hospitals, offering Life insurance via mobile through a partnership with Dialog Axiata PLC and a bundle of digital-first initiatives to elevate the standards as well as enhance the quality of life of Sri Lankan millennials.

Furthermore, all of their digital platforms have been designed with a mobile-first mentality, and the organisation understands the ins and outs of appealing to a millennial, enabling them to serve better than their competitors.
Helping millennials to 'Choose their Life'
Most importantly, Softlogic Life has identified another key trait of millennials — they value the health most. Wellness is a daily, active pursuit of millennials. They are eating healthier and exercising more than previous generations. Technology has enabled greater access to wellness information and has put personal health monitoring into the palms of their hands. Millennials use apps and technology to stay healthy; and while they are earning less than older generations, they are spending more on health and fitness.

More commonly, Life insurance is known to be associated with death and other unfortunate circumstances. Softlogic Life gave a new face to insurance business by means of our Wellness, Fitness and Nutrition platform, which benefits the customer in the 'here and now' so that they live life with a higher purpose and enjoy life to the fullest.

Softlogic Life is uniquely placed to offer better connectivity with millennials who seek a different array of life insurance solutions, which focus on maximising customer perceived value through optimising wellness, nutrition and fitness of this group of customers. Softlogic Life's business concept of 'Choose Your Life' itself promotes health and wellbeing of all.

In conclusion, promoting life insurance to millennials requires a tectonic shift of the mindset of Sri Lankan life insurance companies. Life insurance companies need to move away from traditional nuances of insurance and focus heavily on mobile-friendly, digital-led initiatives. Companies need to provide millennials with the right tools to study and make purchasing decisions on their own, enabling them to apply by clicking a single button on their smartphone.
(The writer is the Acting Head of Life Operations at Softlogic Life. Prelan has over 23 years of experience in the insurance industry where he has played multiple roles in operations since 1996. He is a Chartered Insurer who is also Associate of the Chartered Insurance Institute)