Focuses on enhanced growth prospects amidst tough conditions


Union Bank announced the appointment of two new members to its leadership team recently.

The bank announced the appointment of Nisala Kodippili as Chief Information Officer while career banker Asanka Ranhotty was appointed as Vice President, SME Banking and Transaction Banking at Union Bank.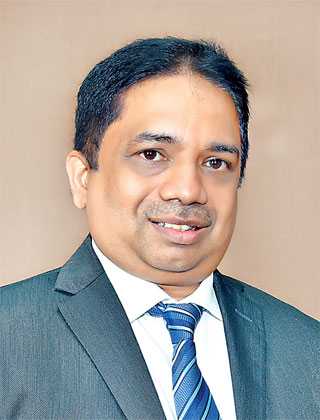 Nisala Kodippili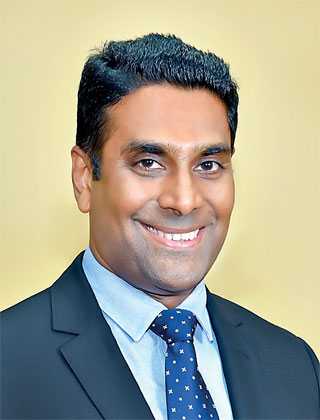 Asanka Ranhotty
Kodippili previously functioned as the Chief Information Officer of Nations Trust Bank and has been instrumental in driving significant information technology and digital innovations in banks during his career spanning more than 20 years with specialisation in the banking industry.

He is a Master of Business Administration of Edith Cowan University, Western Australia and a Professional Member (MBCS) of the British Computer Society and the Australian Computer Society. Kodippili also functions as the Chairman of the Sri Lanka Bankers' CIO forum and is a member of the FINCSIRT steering committee.

Kodippili will give leadership to Union Bank's evolving digital banking strategy while strengthening its information technology function as a key enabler for business growth.

Ranhotty functioned as the Vice President – Head of Cash Management and Trade Finance at Deutsche Bank prior to joining Union Bank. He is a career banker with 24 years of experience spanning across SME, retail banking, corporate banking, transaction banking, trade finance and credit risk in both local and foreign banks.

Ranhotty is a Fellow member of the Chartered Institute of Bankers (FCIB), MBA from the University of Colombo and a Bachelor of Science in Financial Services from the University of Manchester Institute of Science & Technology, UK. He is the immediate past President of the Association of Professional Bankers of Sri Lanka.

Ranhotty will lead the Cash Management and Transaction Banking business of Union Bank while continuing to drive the SME Banking business of the bank with a renewed focus on strategic geographies and industries.

The two new appointments come at a significant time of progress for the bank, which is in its second year of a three-year strategic plan for accelerated growth. The bank's persistent growth has resulted in continuous improvement of revenue and profitability and Union Bank's consistent growth was recently affirmed by Fitch Rating Sri Lanka with an upgrade to its long -term national rating.

With the latest additions, Union Bank's enhanced leadership team now comprises of Indrajit Wickramasinghe – Executive Director/Chief Executive Officer, Hiranthi de Silva – Vice President Wholesale Banking, Wije Dambawinne – Vice President, Head of Treasury, S. Sri Ganendran – Vice President Operations, Ravi Jayasekera – Vice President Human Resources, Chaya Jayawardane – Vice President Retail Banking, Inoka Jayawardhana – Assistant Vice President/ Head of Legal/ Company Secretary, Nisala Kodippili – Chief Information Officer, Asanka Ranhotty – Vice President SME & Transaction Banking, Malinda Samaratunga – Chief Financial Officer, and Suhen Vanigasooriya – Chief Risk Officer.

Union Bank is well-positioned for growth as one of the highest capitalised private commercial banks in Sri Lanka with the strength of TPG; the US-based global private investment firm with over $ 70 billion in capital under management and an extensive global network with significant presence in Asia and Europe.

Following TPG's investment Union Bank embarked on a transformational journey of growth and expansion as a fully-fledged commercial bank serving Corporate, SME and Retail Banking segments. With a solid foundation etched with financial stability and a renewed business focus enriched with international know-how, Union Bank is now amongst the fastest growing commercial banks in Sri Lanka.