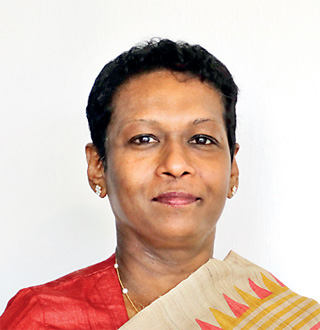 Dr. Roshan Anne Perera
---
The Board of Directors of Union Bank of Colombo PLC yesterday announced the appointment of experienced Economist and Public Policy Specialist Dr. Roshan Anne Perera as an Independent Non-Executive Director, with effect from 5 July.

Dr. Perera counts over 20 years of experience as a public policy specialist responsible for advising on monetary and fiscal policy issues. Her vast experience also includes expertise in regulating and supervising financial institutions and supporting the enhancement of risk management frameworks.

Dr. Perera was a Director at the Central Bank of Sri Lanka and presently works as an independent consultant to multilateral agencies both in Sri Lanka and overseas. She served as a Board Member in several organisations including the Institute of Policy Studies and the Sri Lanka Institute of Directors. Presently she functions as a director on the board of Senkadagala Finance PLC.

Dr. Perera recently completed a Master's in Public Administration as an Edward S. Mason Fellow at the John F. Kennedy School of Government at Harvard University USA. She also holds a PhD. in Economics from the University of Melbourne Australia, a Master's in Environmental Geography from the University of Illinois in Chicago, IL, USA and a Master's in Economics and a Bachelor of Arts in Economics from the University of Colombo.