The Board of Directors of Union Bank of Colombo PLC announced the appointment of Sarath Wikramanayake as a Non-Executive Independent Director, with effect from 21 June.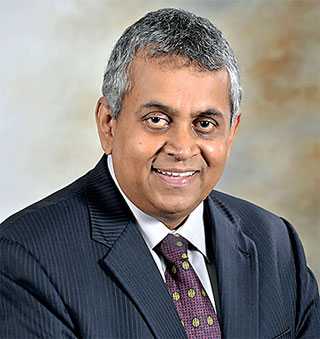 Sarath Wikramanayake
Wikramanayake is a senior financial executive with extensive experience of over 27 years in the banking industry and 16 years in the insurance industry. He has served on the boards of a number of leading entities including the National Development Bank PLC and was the CEO of Union Assurance Limited from 1999 to 2003. Prior to that, he worked for the Bank of Butterfield, a Bermuda-based international bank for 19 years, where he served as an Executive Vice President and CFO, and also held overall responsibility for running operations in the UK, Channel Islands, Hong Kong, Singapore and the Cayman Islands.

He is also a Director of several other companies including AIA Insurance Lanka PLC, NDB Wealth Management Ltd, NDB Investment Bank Ltd, NDB Capital Holdings Ltd, NDB Zephyr Partners Lanka (Private) Ltd and NDB Capital Ltd (Bangladesh). Wikramanayake is a fellow of the Institute of Chartered Accountants of Sri Lanka since 1979.