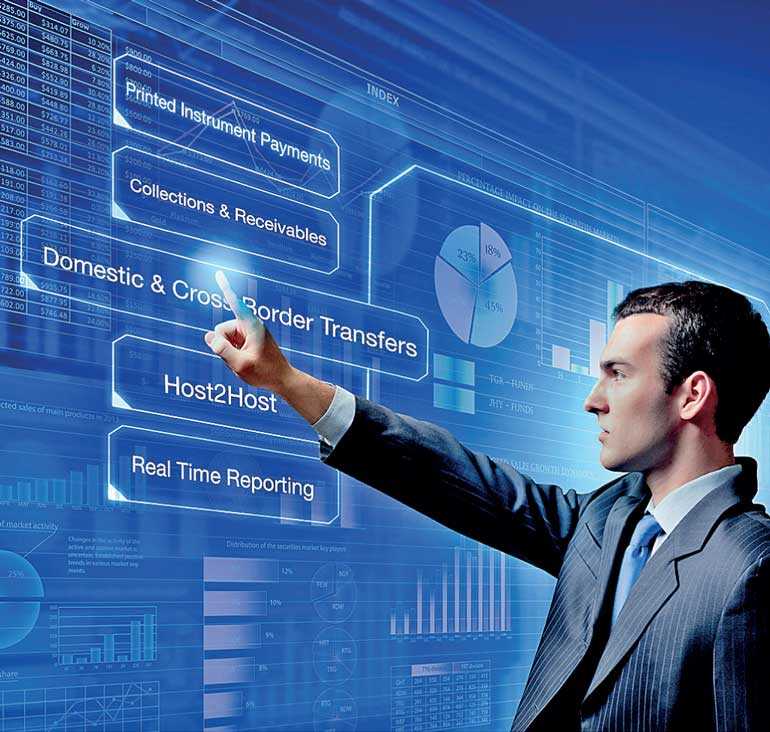 ---
Union Bank is committed to delivering an unmatched banking experience across all the customer segments it serves. As such, the Bank has taken strategic approaches in the form of customised products, extended access points and technology aided banking conveniences, all of which in combination deliver a positive banking experience to its clients.

Having identified the major pain points of the SME and Corporate Banking segment, in the 2016 the Bank introduced Union Bank Biz Direct, a comprehensive transaction banking system which is designed to simplify the transaction banking processes for large corporates and SMEs.

The revolutionary transaction banking solution named Union Bank BizDirect, is a comprehensive solution that provides global access and usage for the Bank's corporate and SME clients; enabling local and cross-border trading at the click of a button. This is a user-friendly, customisable transaction banking solution designed to meet the specific business banking requirements, giving businesses better control of their payment management process.



A payment management system that relates to the needs of enterprise-level clients

Union Bank BizDirect provides a seamless banking experience to its users with meticulous personalisation options. The payment management platform allows the design of specific business payment processes along with the added convenience of generating automated alerts that confirms the completion of transactions effected. The platform further supports a fully integrated collections solution that provides capabilities for streamlining collections and receivable reconciliation. These features will provide significant value to corporates that have a large daily collection volume from multiple sources. Efficient payroll management is another key feature of the platform while the system also supports a sustainable business model by enabling paperless transactions.

Providing access to comprehensive MI reports and detailed corporate financial transaction history, Union Bank Biz Direct also provides management teams the ability to improve decision-making and create process efficiencies.

This system will also help enhance business performance by providing a wide range of easy, one-click business transactions including domestic and cross-border transfers supported with single currency, multi-currency and foreign exchange solutions, comprehensive cash flow management as well as Host2Host payments and real-time reporting with information made available at their fingertips.


Advantages of payment automation
The Biz Direct solution is designed to help businesses avoid common inefficiencies and risks in the payment process through automation. The single authorisation feature eases cumbersome cheque signing processes for signatories. In addition to cheques, the system processes other printed instruments such as dividends, debentures and pay orders; thus clearing up managers' time for much needed strategic thinking and decision making. With the use of UB Biz Direct's fund transfer options, businesses can reduce processing costs and improve workflow efficiencies. Further, Union Bank Biz Direct will support single and bulk payments processing, offering greater flexibility to the users. Additional services including collections managed through cash courier and door step collections etc. too will be made available to our clients availing of the Union Bank Biz Direct solution.

With the use of Union Bank's Biz Direct's fund transfer options, corporates and SMEs are able to experience reduced processing costs with improved workflow efficiencies whilst been able to initiate transactions through a highly secure environment.

Union Bank Biz Direct can be easily combined with high-end ERP systems such as SAP and Oracle Financials. The H2H supports ISO XML 20022 and multiple other file formats. The system allows comprehensive, real-time control over day to day management of collections, payments and liquidity investments while also supporting in-depth performance capabilities that can easily be integrated into any (ERP) system thus delivering a total banking solution for our clients.

For example, by integration of UB Biz Direct with the existing ERP system of a company, the reconciliation process will be fully automated through ISO standard reconciliation formats of MT940 and MT942 intra-day statements. This will allow full control over the collections process and also enable customised reports based on the current practices of the company.


Offering a differentiated payment management experience
Union Bank BizDirect is designed with a deep understanding of the specific business dynamics of the Bank's enterprise-level clients and is customisable to meet the specific payment requirements of each industry. This is one of the key highlights of Union Bank's cash management proposition which has earned the market leadership amongst domestic banks offering cash management solutions.

Giving heed to the cash management needs of smaller players in the economy, Union Bank has introduced this new technology as an inexpensive solution to emerging businesses, which will afford many benefits for businesses of all sizes and capacities, empowering them with the convenience and efficiencies of an automated cash management process – a luxury which was earlier available to a select few top corporates in the country.

Security is also a key differentiator. Secure control is deeply entrenched to the system, so that businesses could even customise the level of employee access to company accounts. The security features for Union Bank Biz Direct runs on TLS (Transaction Layer Security) which is the latest security standard in the industry, whereas most others are still running on SSL.

UB Biz Direct is positioned as one of the leading tech-based cash management systems in the industry due to its integrated approach. Union Bank's investment in this state-of-the-art technology is an affirmation the Bank's commitment to providing world-class standards of banking to its clients. More information on Union Bank BizDirect could be obtained by calling the Bank via 0112 448 047, while existing Corporate/SME banking clients of the Bank could contact their relevant Relationship Manager to avail this facility.