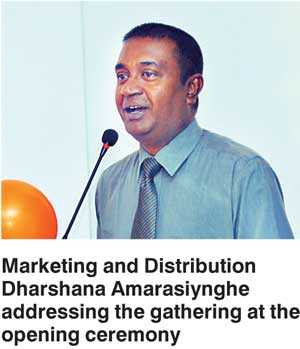 Union Assurance (UA) expanded its fully-fledged branch network with the newly opened Thalawathugoda Regional Office on 26 September. The new Regional Office will be able to support the company's mission on extending a life changing partnership to both its customers and the communities which they operate in.

UA's Thalawathugoda Regional Office is conveniently situated with ample parking space, open from 8:30 a.m. to 5 p.m. The office spaces have been refurbished and retouched with new interior elements, lightning systems which provide a soothing, elegant environment for the employees to work. Service areas for Life Insurance customers, a training centre for staff, and many other customer facilities are available at all times. Ambience of the refurbished office spaces will empower the working culture within the organisation while allowing the customers and the residents within the area to receive convenient services. UA offers a wide array of Life Insurance solutions, for individuals as well as businesses. Branch Office is fully IT enabled while Personal Financial Advisors (PFA) are equipped with laptops and tabs to service all UA customers quickly and easily even while in the field.

The recently opened Thalawathugoda Regional Office is situated at No. 760/M/1, Pannipitiya Road, Thalawathugoda. Union Assurance is the first private Life Insurance Provider which holds a prestigious history to celebrate over 30 years of unwavering operations in the country enriching the lives of the people through life changing partnerships. The team of experienced and dynamic professionals, a strong capital base and reinsurance partnerships with highly rated global reinsurers has made it possible to elevate the company to such a position, encapsulating its brand promise of being transparent, convenient and respectful when dealing with all stakeholders.