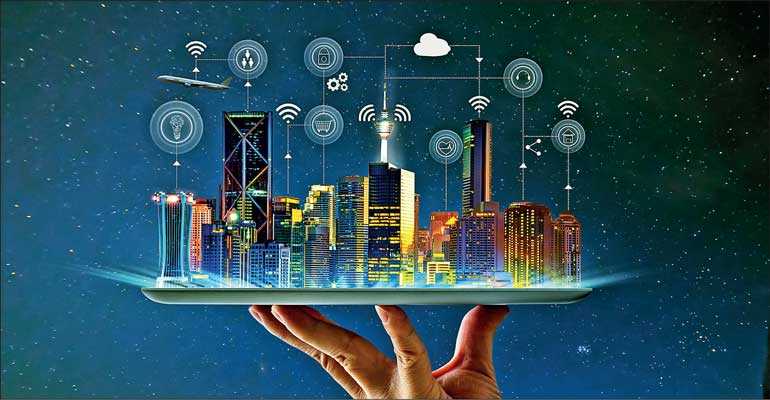 ---
Ambuli International, a consultancy firm focusing on the applications of blockchain, cloud computing, artificial intelligence and big data in the financial and other sectors, is currently exploring in Sri Lanka tokenisation of securities to raise capital focusing Sri Lankan upmarket real estate.

Ambuli International Founder and CEO Rajkumar Kanagasingam said in a press release tokenisation transforms the value and the ownership of an asset whether they are funds, real estate, or equity by digitising into tokens that can be subdivided, traded and stored on a blockchain system.

Rajkumar has delivered speeches on Security Token Offering (STO) at various forums including Finners City in Shanghai and was recently invited for a panel discussion on STO at the University of Hong Kong by Professor Douglas W. Arner who is also the Project Coordinator of a major five-year project on 'Enhancing Hong Kong's Future as a Leading International Financial Centre'.

He moderated recently a panel discussion titled 'The Challenge, Opportunity and Solution of STO' at the 'Chain Plus: Asia-Pacific Blockchain New Finance Summit' in Singapore, where eminent crypto/finance entrepreneurs and professionals were panellists including Jacqueline Kwok, Director (Asia) at Securitize, a San Francisco-based compliance platform and protocol for issuing and managing digital securities on the blockchain and Thomas Borrel, Chief Product Officer at Polymath, a Toronto based decentralised platform that makes it easy to create security tokens and conduct security token offerings.

The recent introduction of security tokens has gained a huge interest in the blockchain space. A key principle for security tokens is to fractionalise assets such as real estate and allow these investments to become more liquid.

Over the coming decades, token sales will revolutionise the way capital markets operate. The technology is now ready to improve legacy processes and enter securities markets worth trillions of dollars.

We are on the cusp of a new paradigm for issuers and investors, in which value and ownership can be subdivided, tradable 24/7 and accessible globally.

Tokenisation of real estate is to solve some of the key problems investors and property developers face when investing in commercial real estate, primarily the limited access, the fees imposed by third parties, and the lack of transparency and liquidity.

Currently, real estate investment can't be easily transferred from one party to the next, the system is slow, expensive, and tedious. Blockchain technology will hopefully create secondary markets for registered securities on security token exchanges.

In Asia, few firms are building the infrastructure which will allow investors to exchange real estate ownership as easy as it is to trade common stocks.

In New York, Fluidity (the team behind Airswap), a company providing technology services to registered broker-dealers, partnered with Propellr Securities, to tokenise the first residential development which was recently appraised for $ 30 million.

A key value proposition these firms see in the tokenisation of real estate assets is, they don't require a bank or third party to be involved in the financing of the project.

Tokens represent the debt which can be traded as private securities. If the token holders sell the shares, the purchaser can preserve the token on the blockchain, or "cash out", thereby dissolving these tokens altogether. This theoretically would produce more liquidity in a notoriously-illiquid market.