The Depositors Association of CIFL (CIFLDA) had its fourth Annual General meeting at the Colombo Public Library Auditorium recently.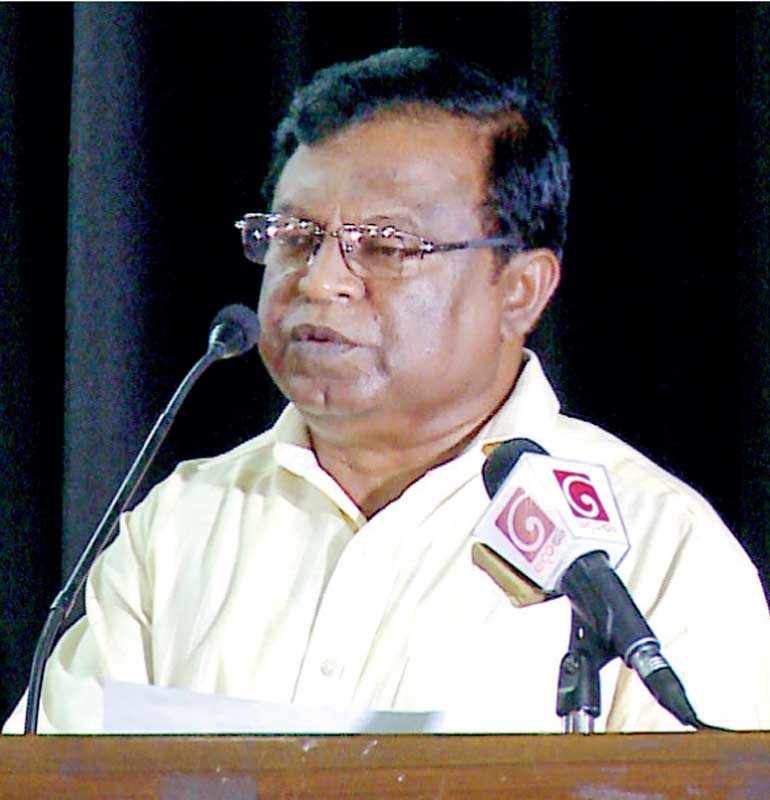 CIFL Depositors Association President Wijeya Gunawardena
The highlight of the event was proposal for repayment to depositors of Central Investment & Finance Plc (CIFL) submitted by Chancental Works GMBH of Switzerland with the involvement of the Central Bank of Sri Lanka.

The majority of members passed, approving the resolution for CIFLDA committee of management to authorise to negotiate with the Central Bank of Sri Lanka and Chancental Works GMBH of Switzerland to go ahead with this proposal and enter into any agreement that may be necessary to protect the interest of all deposit holders of Central Investments & Finance PLC

The Swiss company Chancental Works GMBH has proposed to initially invest Rs. 1.1 billion. The plan provides for 15% of a deposit to be converted to share warrant scheme with the guaranteed buy back scheme within three months after the new company is established.

By 31 March 2018 another 10% is to be paid and within 1 April 2018 and 31 March 2019 another 10% will be paid. Further, between 1 April and 30 September 2019 another 15% will be paid which then totals 50% of the total deposit. The investor is offering 8% interest for the balance 50% and expects to pay off the entire deposit within three-and-a-half to four years' time.

The Depositors Association of CIFL (CIFLDA) committee of management was re-elected unanimously by the members and the committee comprised the following:
President: Wijeya Gunawardena
Vice President: Stella Alexander
Secretary: P.K. Mahinadapala
Vice Secretary 1: L.A.D. Premadasa
Vice Secretary 2: Asoka Wickremaratne
Treasurer: A.S.M. Thambyah
Convener: Sunil Nugawela
Committee members: Nimal De Alwis, Jegath Perera, L.D. Abeygunawardene, K. D. Siriyalatha, K.D. Weerasinghe, A.P.D.M.S. Karunaratne, H.M. Dassanayake and N.K. Samarasinghe.