Softlogic Life Managing Director Iftikar Ahamed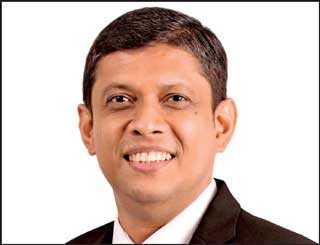 Softlogic Life Chief Operating Officer Indu Attygala
---
Sri Lanka's fastest-growing life insurer Softlogic Life announced that 169 members of their sales team
had qualified for the MDRT (Million Dollar Round Table) membership the best turnout the company has so far achieved in the premier most form of international recognition bestowed upon insurance advisors in the world, which recognises professionalism as well as effectivness.

The milestone sets a new record for Softlogic Life's dynamic sales team as it achieves the highest number of MDRT qualifiers produced by the company in a single year. It is also a testament to the unwavering commitment of Softlogic Life in training and producing high calibre Advisors to provide unique life insurance solutions to their customers.

This year, out of the 169 members, five Advisors received the highest MDRT honour of being a TOT (Top of Table) member while six Softlogic Life Advisors have received the prestigious COT (Court of Table) membership.

Congratulating all MDRT qualifiers of 2020, Softlogic Life Managing Director Iftikar Ahamed said: "It is really encouraging to see the tremendous growth of our MDRT force and see the success of our efforts over the past few years. We are keen to recognise and groom our sales team members for the prestigious MDRT membership and in a tough year like 2020, which was marred by a pandemic, it is an outstanding achievement to produce the highest number of MDRT qualifiers who enable our company to drive quality and productivity. This qualification gives our Advisors a higher recognition to drive our business with more confidence and prestige even in a testing time like this."

In 2019, Softlogic Life launched an MDRT Aspirant's Club to strengthen its team of insurance Advisors further. It was set up primarily to groom and equip potential MDRT winners through a series of workshops and programs set up regularly throughout the year.

"At Softlogic Life, we always focus heavily on the importance of professional development of our sales staff, and we are constantly on the lookout for top talent. We believe in investing to support their development as well as providing state-of-the-art tools for enhanced productivity to serve our customer base efficiently. This achievement is a significant milestone for Softlogic Life which goes to show the level of commitment, resiliency and professionalism of our sales team shown in a tough year like 2020," Softlogic Life Chief Operating Officer Indu Attygala added.