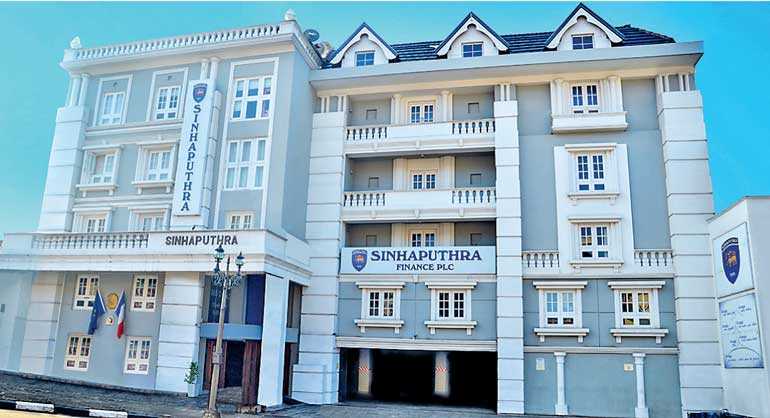 Celebrating four decades of success, Sinhaputhra Finance PLC, has stood strong and conservatively built up a deposit base now exceeding Rs. 5,430 million. Their portfolio of lending from such deposits, brings them a steady cash flow between Rs. 160-220 million a month, net of early settlements which allows for the repayment of all interest obligations to depositors which are around Rs. 55 million.

Since Sinhaputhra's lending is mainly instalment credit and for shorter durations than banks, it allows for higher instalments to furnish the debt portfolio. Lending purely for asset backed facilities, it ensures the ultimate recoverability is stronger than when not backed by assets. Although this curtails growth since such secure lending needs to be hard fought for, it ensures stability. 'Small is Beautiful' has stood the test of time.

In this era of immense concern in the financial sector, due to haphazard growth in sectors that are now having difficulty, be it microfinance, apartment complex lending, lending without securities, cheque discounting, Sinhaputhra has stayed clear of such hazards.

As Sinhaputhra moves forward towards its 40th year, it hopes to meet the accelerated capital requirements of its regulator, and build bridges with a larger organisation to meet the growth aspirations of a larger capital infusion.

Sinhaputhra Finance PLC, one of the first finance companies to list in the Colombo Stock Exchange Manages a total asset base of 7,421 million and is Chaired by Prof. Amal Karunaratne and consists of two Working Directors, Ravana Wijeyeratne as the Managing Director and Saliya De Alwis as the Director Operations. The Board also comprises of two Non-Executive Directors namely Tiranjan Bulankulame and Lal Ekanayake who are aided by two Senior Consultants being President's Counsel Mohan Weerakoon and Fellow Chartered Accountant K.H.K. Wijedasa.