In commemoration of World Children's Day 2019, Seylan Bank, for the sixth consecutive year, puts its best foot forward to celebrate 'Seylan Tikiri Children's Month'.

With a continuous objective to inculcate the habit of saving within children, this year's edition of the Seylan Tikiri campaign comes with exciting exclusive gift schemes and attractive promotional offerings to both existing and new Tikiri accountholders.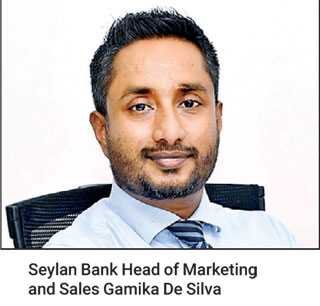 Existing Tikiri accountholders can redeem an exclusive gift compromising of either an electric jeep, motor bike or Yamaha Box Guitar, when they make a minimum deposit of Rs. 750,000. New accountholders who make the deposit will also be given the opportunity to obtain 13 gifts including one of the above.

Further, Seylan Tikiri offers children below the age of 15 who open a new Tikiri account with a deposit of Rs. 100,000 the chance to be gifted with a Mini Basketball set, and ten other exciting gifts.

Additionally, a Mini Basketball Set will be offered for a deposit of Rs. 5,000 for both existing and new accountholders. New account holders will also receive three additional gifts inclusive of the above.

Commenting on the promotional offerings planned for World Children's Month, Seylan Bank Head of Marketing and Sales Gamika De Silva said, "Seylan Bank, the bank with a heart, has always placed great emphasis on providing children with the right platform to secure the financial strength which allows them to pursue any and all of their lifetime goals.

Through these gifts and promotional activities, both existing and new Tikiri account holders are given the opportunity to take part in World Children's Month celebrations and experience a wide range of valuable benefits.

Throughout the years, Seylan Tikri has strived to always cater to the changing needs of future generations by providing children with continuous banking support, empowering them to lead a successful future."

Understanding that fun and games are big part of a child's development, Seylan Tikiri widened the range of gifts it offers this October – ranging from electric cars, bikes, mini basketball games, sporty bags, school bags, mugs, to kid's toys, scooters, remote controlled drones, bicycles, organs, DVD setups, Tabs and LED TVs, contingent to their account balances.