---
In response to the demands of integrated banking services, Seylan Bank has introduced an extended cheque clearing service for the first time in Sri Lanka. This service will enable Seylan customers to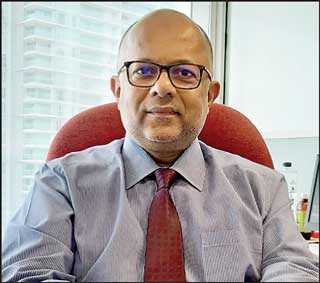 Seylan Bank PLC Operations DGM Malik Wickramanayake


deposit cheques after the scheduled cut off time and have the funds credited the very next day.

A pleasant customer experience and convenience are of high importance to Seylan. Taking these aspects and the highest average daily footfall into consideration, Seylan Bank has taken measures to implement this service initially at the Galle, Kandy, Kiribathgoda, Kurunegala, Matara, Nugegoda, Panadura, Pettah, Wennappuwa, Wellawatta, and Millennium branches. Team Seylan is ready to expand this service islandwide in the near future.

Speaking about the new initiative, Seylan Bank Operations Deputy General Manager Malik Wickramanayake said: "In today's fast-paced economy, convenience is of utmost importance, and the current practice enforced by all commercial banks in Sri Lanka limits cheque clearances after 3.00 p.m on weekdays. The only option available for customers who receive cheques after 3.00 p.m is to deposit the same for next day clearance and await an additional day to receive the funds. Weekends and holidays can further extend this process, making it an inconvenient experience for customers awaiting funds. This restriction also creates a strain on the cash flow, especially for small and medium scale business owners whose financial transactions are more often done via cheques. With the new service extension, Seylan Bank customers will be able to deposit cheques between 4.00-6.00 p.m on weekdays at the designated branches and get their funds credited the next day. This value addition will come at a nominal fee."

As the bank with a heart, Seylan Bank is committed to honouring customer satisfaction, experience and convenience and pledges to continue to upgrading and implementing services which guarantee customer satisfaction. For more information, customers are requested that they contact their branch manager or relationship manager.