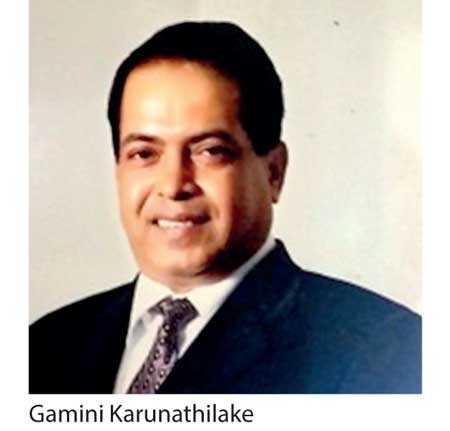 Currently many financial institutions are struggling with high Non Performing Loans (NPLs). The issue is compounded by the fact that many staff members are not confident of tackling the debt problem because of the lack of theoretical knowledge of the law and process and inexperience with the required strategies and procedures. This seminar will fill the knowledge gap and provide inputs from the experience of the presenter who rose up to CEO level of a financial institution and published his knowledge in a comprehensive guide.

The seminar will guide participants on practical strategies and procedures of debt recovery. At the end of the seminar participants will be more confident and more effective in recovery activities. This is a good opportunity for financial institutions to get their officers trained at a fraction of the cost of possible losses. Organised by BizEx Consulting Ltd. a boutique consulting firm which specialises in Productivity and Quality Management with a high emphasis in Japanese Style Management, this seminar is organised as part of its efforts at enhancing business excellence of Sri Lankan Corporates.

The full day seminar on 14 November at Postgraduate Institute of Management will be conducted by Gamini Karunathilake a business consultant and trainer, who is an academic as well as a practitioner, with over 34 years' experience in commercial banking and merchant banking out of which 25 years has been at a senior management level. A former CEO of Merchant Bank of Sri Lanka PLC,he started his career with Bank of Ceylon and served in branches, Economic Research Department, and Training Department as a faculty member. He served on the Board of Directors of Merchant Credit of Sri Lanka, MBSL Savings Bank, MBSL Insurance Ltd, Lanka Securities Ltd, and Institute of Bankers of Sri Lanka. He was a key figure in the turnaround of MBSL in the early 2000s.

Karunathilake possesses an MBA from the Postgraduate Institute of Management (PIM) and B.Com (Special) Degree from the University of Sri Jayewardenepura. He is a fellow member of the Institute of Bankers of Sri Lanka (FIB), and the Institute of Project Managers of Sri Lanka (FIPM).

Karunathilake served as a visiting lecturer at the University of Sri Jayewardenepura for 25 years on the subject of 'Law and Practice of Banking'. He also served as a lecturer and chief examiner on the subjects of Practice of Banking, Bank Lending, Law Relating to Banking, Marketing Management and Customer Relationship Management for the Institute of Bankers. He is the author of 'Law and Practice of Bank Securities and Recoveries'. (Sinhala) published in 2018. A copy of Karunathilake'sbook will be given free to each participant.

More details of the seminar could be obtained from B'Connected on telephone

011 2 503 510, Mobile: 0776 371 134/0767 318 537, Fax: 011 2 507 345or by email to events@bconnected.lk.