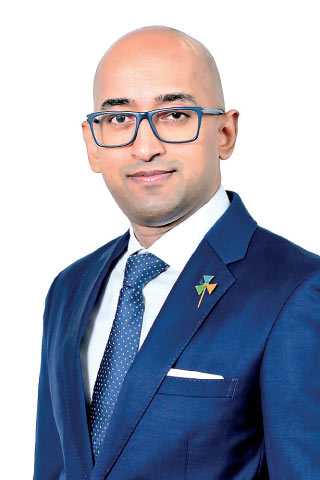 Sandeep Gopal
---
Fairfirst Insurance, has welcomed aboard Sandeep Gopal as the new captain of Team Fairfirst effective 1 May.

Sandeep, the new Chief Executive Officer, will be taking over from Dr. Sanjeev Jha who will be transitioning into a global role as an Advisor within the Fairfax family.

Since joining Team Fairfirst a year ago as the Chief Strategic Officer, Sandeep has helped shape the long-term strategy for the company and driven the implementation of international standards in developing new propositions, servicing customers and employee engagement.

He brings with him multidimensional international experience by having worked at many multinational corporates such as Barclays, RSA, Allied World and Swiss Re, in UK, Hong Kong and Singapore. He has led several transformational initiatives across organisations and geographies with his experience in strategy, general management, customer relationship management, risk management and technology.

In his role as CEO, Sandeep's focus will be on enhancing the existing strengths and developing new capabilities of Fairfirst as a leading insurer in the Sri Lankan insurance market.

He said Fairfirst is a brand built on the core values of Empathy, Transparency, Authenticity and Social Responsibility, which fuels the brand's passion for innovation through an empathy-based approach. Fairfirst has won numerous local and global accolades, which is a true testament to the company's vision of being the best and not necessarily the biggest.

It is also a brand known for its vibrant culture that follows the Golden Rule of treating each other the same way they themselves would want to be treated, thereby bringing understanding and compassion across the company. What is more important for Fairfirst is their belief in business being a force to do good.

Fairfirst's continuous and dedicated engagement with the community in which they operate has supported the wellbeing and the upliftment of the countless citizens of Sri Lanka. With this leadership transition, Sandeep aims to take Fairfirst, a brand that's truly Sri Lankan at heart, into a thriving future that is built on its historical foundations.

Sandeep in his new role, commented: "I am honoured to take on the role of leading the dynamic team at Fairfirst Insurance. Sri Lanka has immense growth potential and I believe Fairfirst has a role to play in helping drive this growth by providing protection to individuals and businesses. I am excited to go on this journey with a world-class team that is empathetic, authentic, transparent and socially responsible."

Among the top general insurance companies of Sri Lanka, Fairfirst serves individuals, businesses and institutions across this beautiful island through a versatile workforce spread across a comprehensive branch network, affinity partners and leading brokers in the market.

Fairfirst Insurance is part of the Canadian based Fairfax Group. Fairfax, through its subsidiaries, has an international insurance and reinsurance business with a global underwriting reach, longstanding relationships and a broad product range. Fairfax has a strong foothold in the developed and growing insurance and reinsurance markets, such as US, UK, Southeast Asia, Eastern Europe, the Middle East, and Brazil.