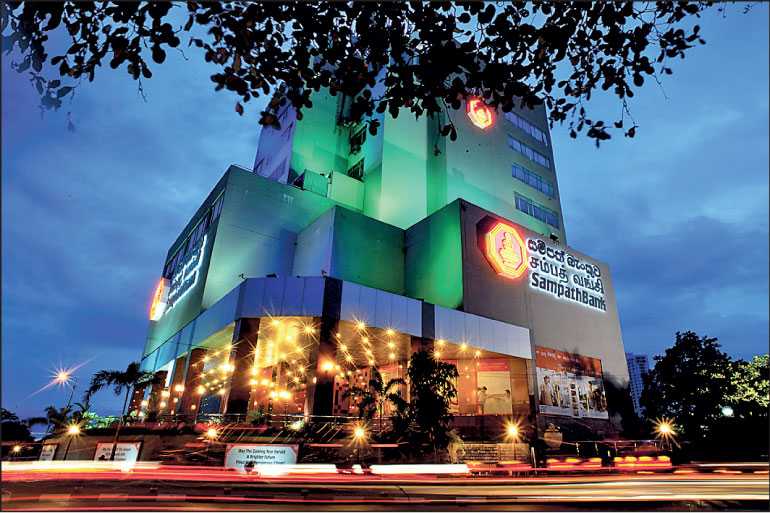 According to LMD's Brands Annual publication for the year 2020, Sampath Bank has been ranked among the top 10 'Most Loved Brands' in the country, the bank announced.

Published by Media Services with Brand Finance, the LMD Brands Annual profiles Sri Lanka's leading brands through a comprehensive analysis of its performance and achievements.

In this year's rankings, Sampath Bank achieved 10th place in the 'Most Loved Brands' category for the second consecutive year, the only bank to make the top 10. Becoming the only bank to be placed among the country's FMCG giants makes this achievement even more profound and significant. Sampath Bank was also adjudged fifth place in the 'Most Valuable Consumer Brands' category, up two places from last year.

Elaborating on what customers can further expect, Sampath Bank PLC Senior Deputy General Manager – Consumer Banking Tharaka Ranwala stated: "Upon entering the Top 10 Most Loved Brands in the country last year, we avowed to make all efforts to retain our position in the years to come as this would be the benchmark by which we would adjudge our customer's satisfaction with us. Therefore, we are elated at this achievement which is a clear indication that our efforts have borne fruition. In addition, we would like to assure our customers that, as always, they can expect more pioneering initiatives from Sampath Bank that will lead to greater benefits and convenience."

Sampath Bank is a 100% local bank that has deeply rooted itself in the lives of the people of Sri Lanka. Established in 1987, the bank has become a state-of-the-art financial institution that continues to be a market leader today thanks to its constant innovation and customer focused approach to business.

It has introduced many firsts to the Sri Lankan banking sector including introducing ATMs to Sri Lanka, extended banking hours and slip-less banking to name a few. As part of its visionary 2020 approach, the bank is steadily transforming itself into a 'tech company engaged in banking,' from the traditional approach of a bank engaged in technology.