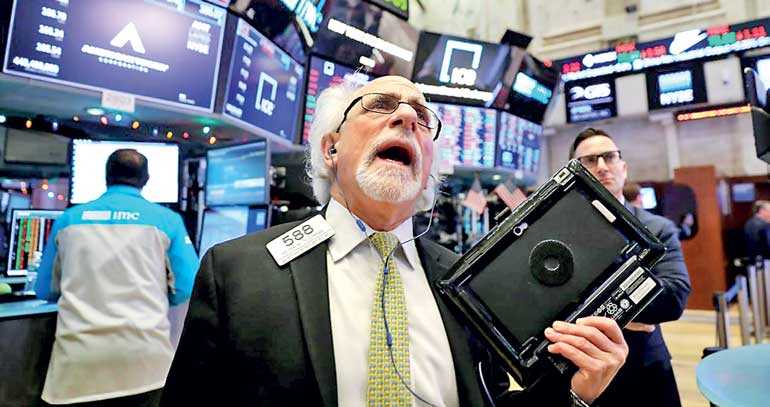 Traders work on the floor of the New York Stock Exchange (NYSE) in New York, U.S., December 14, 2018. REUTERS
---
LONDON (Reuters): Recent sharp selloffs across global financial markets are probably the first of many, as investors adjust to a world of tighter monetary conditions and the threat of economic downturn, the Bank of International Settlements said on Sunday.
The year has been a tough one, with big drops in European and Asian stocks and even US equities recently slipping into the red for 2018 after a decade-long bull-run. The last quarter saw increasing fears for world and US economic growth as trade war noise escalated and central banks tightened policy or prepared to withdraw extraordinary crisis-era stimulus. The "market tensions we saw during this quarter were not an isolated event," Claudio Borio, head of the monetary and economic department at the BIS said.

Monetary "policy normalisation was bound to be challenging especially in light of trade tensions and political uncertainty," Borio added in the BIS's quarterly review.

Among the challenges facing the global economy, Borio listed the possibility of rising inflation, the "dark cloud" of lower-rated US corporate debt in an overstretched market and weakness in the European banking sector.

The BIS is an umbrella group for the world's central banks and its reports are seen as an indicator of the thinking that goes on behind the closed doors of its quarterly meetings.

Recent weeks also saw short-dated US government bond yields briefly rise over medium-term rates, a phenomenon known as a "yield curve inversion". A fairly reliable precursor of recessions, the inversion further spooked investors.

The BIS said however that studying the state of the financial cycle does a better job of flagging recession risks than the yield curve.