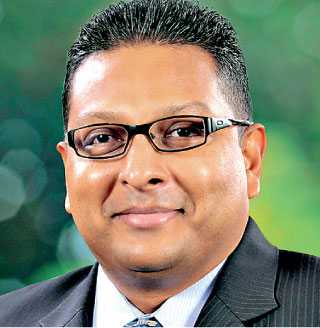 Priyantha Talwatte
---
Priyantha Talwatte has been appointed as an Executive Director of Nations Trust Bank (NTB) with effect from 19 June. He was appointed as the Chief Executive Officer of the bank with effect from 2 April.

Talwatte, an integral part of the Corporate Management Team of NTB for the past 18 years and with over 28 years of general management experience in diverse sectors, has been a transformative business leader in the bank's journey.

He is well-known for his pivotal role in contracting and launching the American Express franchise in Sri Lanka and developing a best in class credit card issuing and acquiring business for the bank to become the leading credit card issuer and acquirer in the local market.

Talwatte whilst leading and overseeing the consumer banking business, established the bank's sales and service units and expanded the bank's branch network. He was also a leading proponent of digital banking and the digitisation of operations for optimal customer convenience, establishing and strengthening the bank's direct banking and digital channels and founding the Data Analytics and Customer Experience units of the bank.

Talwatte is an alumnus of the advanced management program of the Harvard Business School, Boston, USA, and is a qualified Marketer of the Chartered Institute of Marketing (UK). He also serves as a Director of Lanka Clear Ltd.