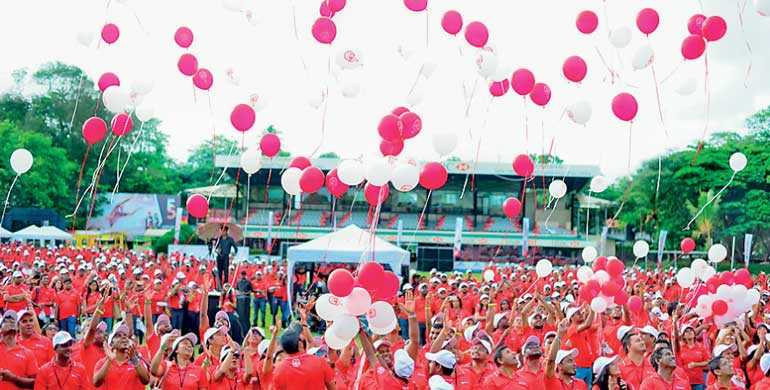 NDB Bank celebrated its 40th year anniversary, with all 2,700 staff members of NDB Bank and its subsidiaries of the NDB Group at the CR&FC Grounds with Chief Guests NDB Chairman Kavan Ratnayake and Director/Group CEO Dimantha Seneviratne. This was the first time the entirety of the NDB Group staff members rallied at one point for a celebration.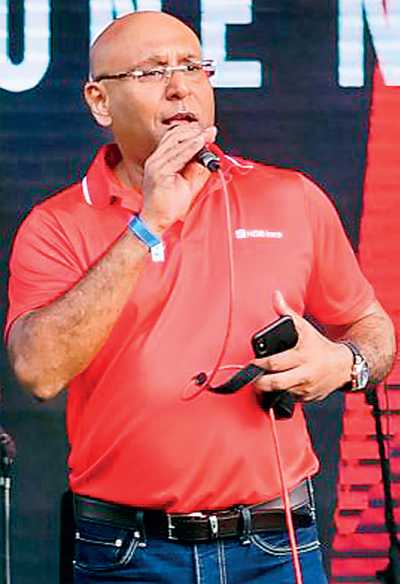 The afternoon began with the lighting of a digital lamp which signified the keeping of tradition for 40 years while also embracing the digital future. The celebrations continued on with NDB staff members taking part in various acts, dances, songs representing all three languages, from the north to south and east to west.

Additionally, the bank's service credo 'We Go Beyond' was also launched along with its Standard Operating Procedure that will guide all employees to speak one service language across all platforms. The SOP will act as a guidepost to identify best practices in customer service across multiple customer touch-points enabling the employees to offer a seamless service that will lead them towards delivering 'unbelievable' level of service.

The ONE NDB Song was also released to all NDB staff.

The ONE NDB Day event comprised of several competitions for staff members including one staff photograph of all staff taken from a drone above. NDB also felicitated three of the bank's employees who were in employment for over 30 years followed by the cutting of a birthday cake by all employees who turned 40 with the bank in 2019.

The day ended with a lightshow followed by the after party comprised of a Papare and DJ.

Established in 1979 as the National Development Bank of Sri Lanka, the National Development Bank PLC as known today has grown to become a fully-fledged financial services conglomerate operating around the island with a significant digital footprint and a network of over 150 ATM/CRMs and a total of 111 branches.

The bank has fully embraced the digital future with 70% of its transactions now occurring via digital channels. Meanwhile, the bank has empowered its customers by offering a host of digital tools such as mobile and online banking in addition to the bank's first Phygital Branch: NEOS which made NDB the first bank in Sri Lanka to introduce to fully paperless banking branch.

NDB Bank, which is the first and to date the only corporate in Sri Lanka to officially be certified with EDGE Certification is a premier retail bank with over 111 branches across the island, serving millions of Sri Lankans through a host of financial services.

From its inception, the NDB Group which includes NDB Bank, NDB Capital, NDB Investment Banking, NDB Wealth, and NDB Securities has been a catalyst in the development of the nation, strengthening and empowering entrepreneurs, corporates and individuals from all strata of the economy. Customers across all group companies have benefited from the product and service offerings of the NDB Group.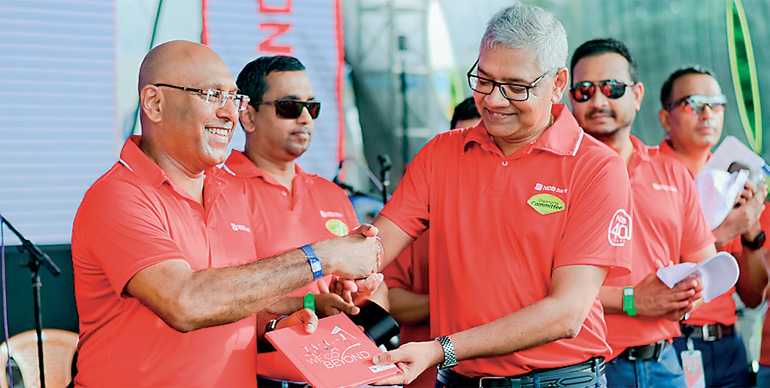 NDB Senior Vice President Personal Banking and Branch Network Management Sanjaya Perera handing over the official Standard Operating Procedure to Director/Group CEO Dimantha Seneviratne

Over 2,700 NDB staff taking the pledge to 'Go Beyond' in service excellence