Nation Lanka Finance PLC announced the appointment of Chaminda Jayawardana as the new General Manager Core Finance of Nation Lanka Finance PLC to head its Core Finance business operation with effect from 22 March.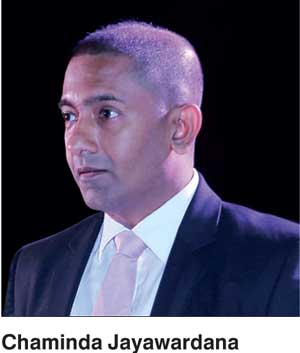 The new General Manager of NLF Chaminda Jayawardana is a veteran marketer with a wealth of experience in the Banking and Financial Services sector where he counts over 20 years in senior management and management levels in several companies in the sector.

Prior to his appointment as General Manager of Nation Lanka Finance PLC he served as Deputy General Manager – Strategic Planning and Business Development of Vallibal Finance PLC for nearly six years where he has been instrumental in innovative 'new product development' in auto financing and leasing in Sri Lanka.

Jayawardana has also held senior management positions in Nation Trust Bank (NTB) and Mercantile Leasing Ltd., after his entrance into the leasing industry in the late '90s with Lanka Orix Leasing Company (LOLC).

Jayawardana holds an MBA from the University of Southern Queensland, Australia, BSc from University of Kelaniya, Dip. M-UK and CMA (Aus). He is also a full member, MCIM of Chartered Institute of Marketing.

Commenting on the new appointment, Nation Lanka Finance PLC Executive Director Jayantha Perera said: "The focus of the company at present is to develop a well-diversified asset backed portfolio and we are happy and optimistic with his appointment. His wealth of experience will no doubt play an important part in our future endeavors."

Nation Lanka Finance PLC is to raise capital to the tune of approximately Rs. 700 m through an equity issue. This infusion is to be routed towards funding the asset-backed loan portfolio.

Nation Lanka Finance is one of the fastest growing finance companies in Sri Lanka having operations expanded islandwide with its presence in 24 strategic locations covering almost all the provinces in the country, offering vehicle leasing/hire purchases, property mortgages, micro finance, pawning, fixed deposits/savings accounts and many more tailor made financial solutions that will help Sri Lanka to make people more financially inclusive and its customers progress in business/prosper in life.