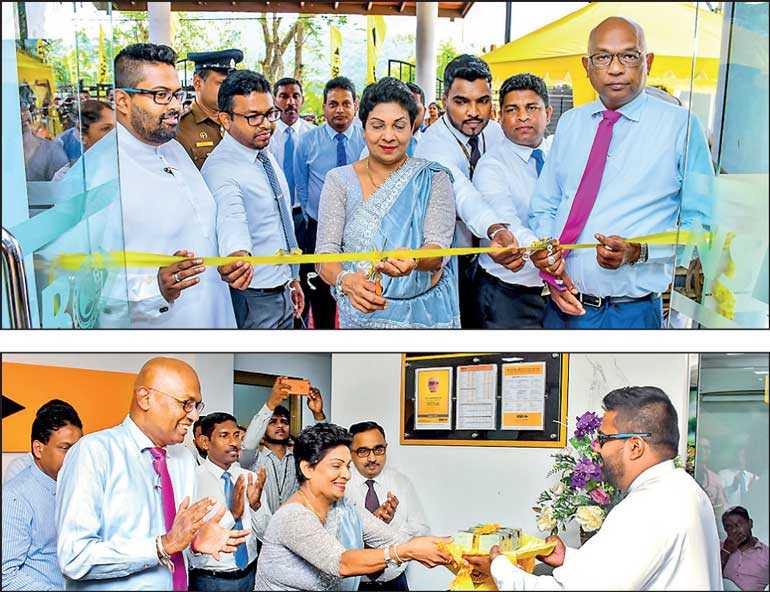 ---
National Savings Bank (NSB) Kataragama branch was opened recently, at the newly constructed building located at No. 70, New Town, Kataragama.

NSB Chairperson Keasila Jayawardena graced the occasion as the Chief Guest while the Basnayaka Nilame of Kataragama Maha Devala, Dilruwan Rajapakse was also present at the occasion.

General Manager/CEO Dammika Perera, Senior Deputy General Manager K.B. Wijeratne, Deputy General Managers Ajith Peiris and G.W.E. Jayaweera, Assistant General Manager Nalika Wijesinghe and Regional Manager S.B. Suranga of National Savings Bank also participated at the event.

The branch, which consists of sufficient space and modern amenities including ATM facility, will ensure a quality customer service by catering to all financial needs of the people in the area.

First day deposits were accepted by the invitees and the first deposit was handed over to NSB Chairperson by the Basnayaka Nilame of Kataragama Maha Devalaya, Dilruwan Rajapakse.

National Savings Bank, the only bank in the country that offers 100% government guarantee, has commenced expanding its branch network substantially and accordingly, the Kataragama branch marks the 257th branch of the NSB branch network.