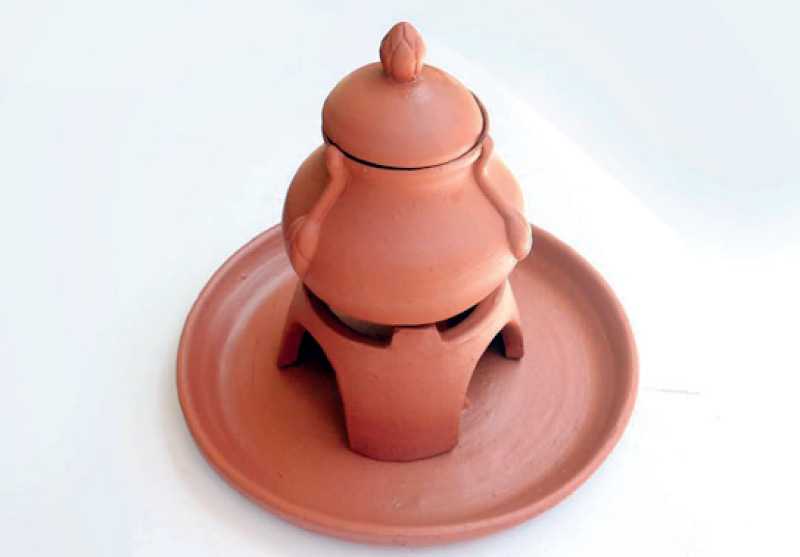 ---
Avurudu is a time of culture and tradition and among the many traditional activities that take place, 'Avurudu ganu denu' holds a special place in the hearts of many. Individuals would often take part in 'ganu denu', exchanging money at an auspicious time, with the belief that their entire year would then become prosperous.

Since 2020, the Avurudu traditions were interrupted by the COVID-19 pandemic, where the daily lives were disrupted on a global scale. The pandemic hit the small and medium scale businesses and locals in Sri Lanka as well. As the global economy is on a slow but steady recovery from the effects of the pandemic, the SMEs play a critical role.

Understanding this, NDB Bank tied up with the National Craft Council in order to celebrate our local craftsmen by providing a lending hand. Hence, this Avurudu season NDB 'Kohetath Kalin Kohatath Kalin' returns, with a 'Prosperity Clay Pot' as this year's gift for the loyal customers who perform ganu denu with NDB Bank. This Prosperity Clay Pot was crafted and wrapped by the skilful hands of our local handicraftsmen.

Banks and other financing institutions have a tremendous responsibility in supporting and empowering SMEs, propelling them towards sustained growth. With this in mind, NDB has thus taken steps to bear the cost of the gift to provide a lending hand in this endeavour.

NDB has made considerable strides in the support of SMEs and upcoming entrepreneurs, both male and female. NDB's Jayagamu Sri Lanka initiative and Sri Lanka Vanithaabhimana played a crucial role in this. The Bank considers this one of the initial steppingstones in the journey of uplifting our own people who try to take our traditional crafts to the next level.

NDB was crowned as Sri Lanka's Best Bank 2021 by the prestigious Global Finance Magazine of USA, fresh on the heels of being recognised as The Bank of the Year Sri Lanka, by The Banker Magazine UK. NDB Bank is the fourth largest listed bank in Sri Lanka and the parent company of the NDB Group. The only financial services conglomerate in Sri Lanka, NDB Group is uniquely positioned towards assisting the growth and development of the Sri Lankan capital market to provide its customers seamless access to the product and service offerings of all its group companies.