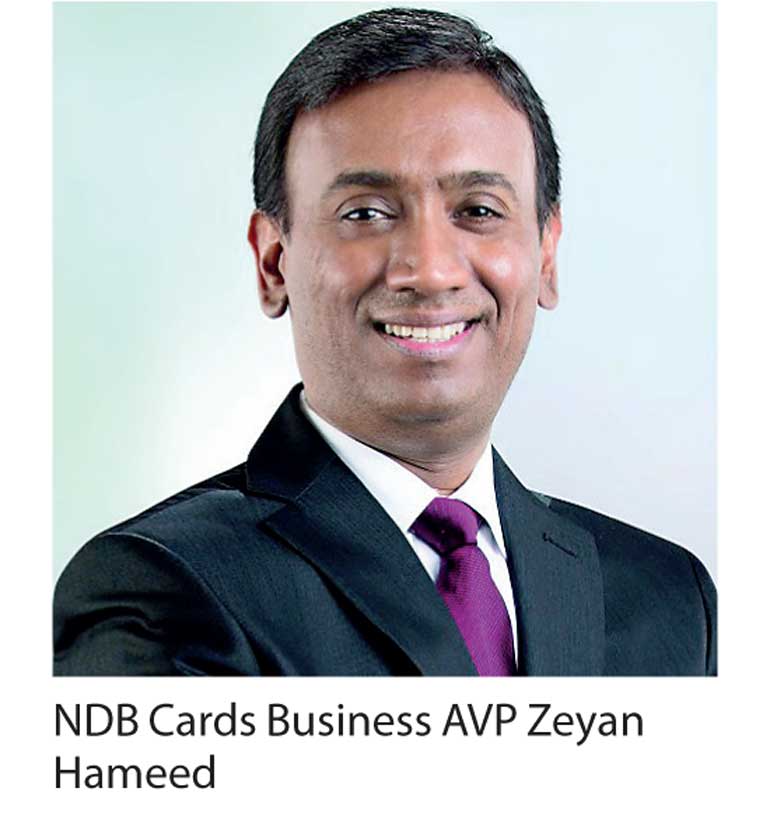 NDB's Good Life Credit Cards has witnessed a strong year of performance in 2017 with majority of the indicators outperforming the market and recording a phenomenal year on year growth.

Among the indicators year on year growth of transaction volume, average spend per card, cross-border value and active cards have significantly outperformed the market as per statistics of Visa International. Transaction volume growth of NDB as per Visa is the highest in the country at 82%, when the market grew by 12%. Amazing discounts up to 60% at highly patronised merchants has been the key driver for this growth. Average spend growth of 40% compared to the market growth of 2% is another area driven by discounts, offers and unique deals on air tickets, travel, etc. The 'Swipe Christmas' was another scheme where over 550 Good Life Credit Cardholders were rewarded for their usage during December 2017.

Active cards also grew by 30% when the market was at 10% and this growth was resulting from amazing balance transfer options, instalment plan with just a call away, partnerships with recognised higher educational institutes and other discounts and offers. Cross-border and ecommerce value are the other areas of significant growth at 49% and 117% respectively where the market growth has been 12% and 25%.

The Infinite proposition of the bank is quite impressive as the cardholders are entitled to lounge access, unique deals to cater to this segment in addition to other lifestyle offers.

NDB Cards Business Assistant Vice President Zeyan Hameed said that they take this opportunity to thank the Good Life Credit Cardholders for their confidence on the product adding, "We also wish to inform that we are all set to continue the momentum in 2018 with more offers and products in the pipeline, some of which are unique and unmatched."

The NDB Good Life Credit Cardholders by default are entitled to use their cards across the globe at over 25 million ATMs and 44 million merchant outlets. The credit cardholders can also perform ecommerce transactions securely. Overseas travel insurance is another key feature offered by default.

Applications for NDB 'Good Life' Credit Cards could be made at any one of the NDB branches island wide. Further assistance and details on NDB 'Good Life' Credit Cards can be obtained from the bank's 24 hour Call Centre on 011 244 8888, visiting the bank's corporate website via www.ndbbank.com or referring to the dedicated digital page via www.ndbgoodlife.com.