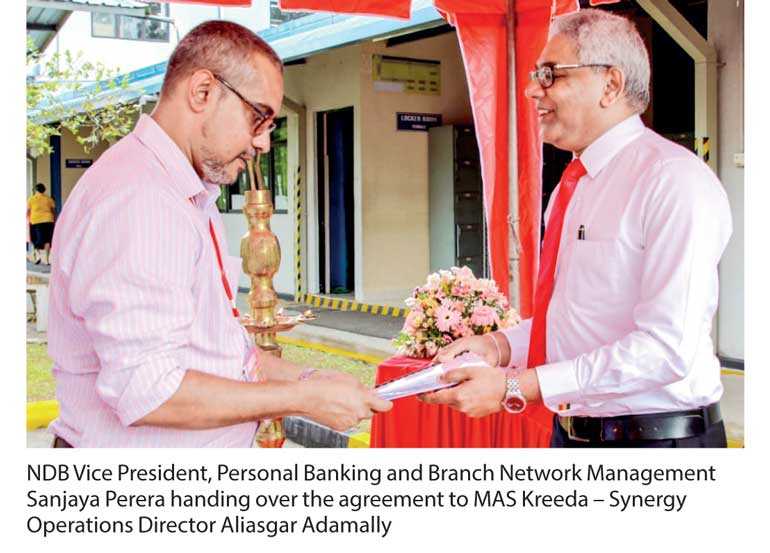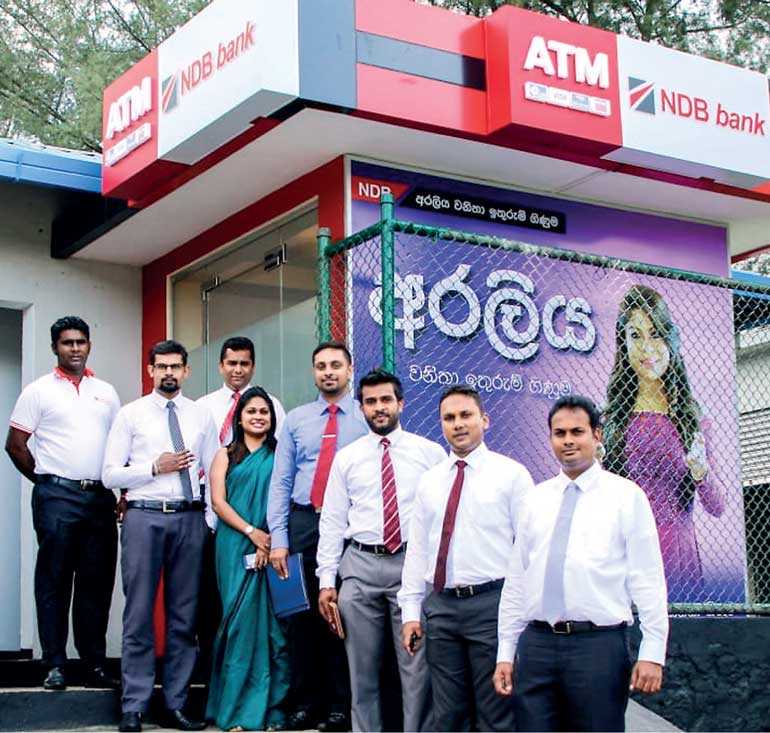 NDB ceremoniously opened its 129th ATM at Avissawella in a bid to expand its automated delivery channels. With this opening the Bank now has a total of 22 offsite Cash Recycle Machines (CRM)/ATMs island-wide.

The ATM was declared open by and NDB's Vice President, Personal Banking and Branch Network Management Sanjaya Perera and MAS Kreeda – Synergy Operations Director Aliasgar Adamally. The opening was carried out with the patronage of MAS Kreeda – Synergy along with the NDB Avissawella branch. The opening of this offsite ATM strengthened NDB's relationship with MAS Kreeda, enabling the Bank to better serve its staff.

Over 25,000 employees inside the Zone are now able to conveniently carry out banking transactions such as cash withdrawals, balance inquiries and fund transfers easily without having to exit the building. NDB has taken considerable strides in the digital arena, bringing the customer's banking experience to a whole new level that is faster, more secure and convenient to use.

Technology is ever evolving and what we invent today would be obsolete tomorrow. Hence keeping up with the current technological advances is critical. NDB is making every effort to think ahead and present customers with the most relevant products and services. The NDB Digital Banking Platform includes the famed NDB Mobile Banking App, NDB Online Banking, Branchless Banking and the various CRM /ATM machines and Self Banking kiosks available in many of the bank's branches.

In time to come the bank will enhance the range of features provided to their customers. Going forward, NDB will introduce more solutions which will enable customers to further ease their banking activities progressing into new solutions, providing additional value.

NDB has made considerable strides in the Sri Lankan banking and finance sector, expanding and evolving a range of products and services accessible through its growing branch network. Further details on NDB's many products can be obtained from its 24 hour Call Centre, by calling 011 2448888 or by visiting NDB Bank's website on www.ndbbank.com.