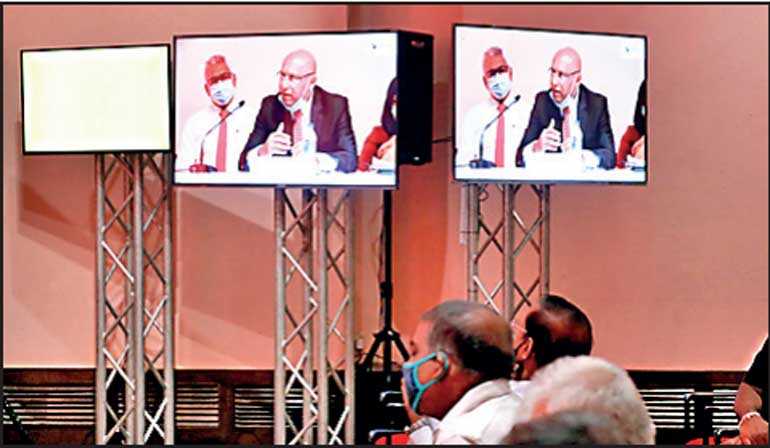 ---
NDB Bank hosted its 15th Annual General Meeting on Thursday (25) as a hybrid meeting giving the option to shareholders to attend the meeting physically or through a virtual platform, keeping in line with the post-COVID health and safety guidelines.

The Bank's hybrid AGM successfully concluded, further re-affirming the Bank seamlessly stepping into the digital arena.

The AGM was held at the NDB/DHPL Auditorium where various safety guidelines including pre-registration, mandatory health checks, sanitisation, etc. were in place for shareholders. However, shareholders were encouraged to join the meeting via digital means and those shareholders also were able to interact in a flawless manner during the meeting proceedings. The Bank has always been in the digital forefront pre-COVID and as companies are looking for more and more automation and streamlining opportunities, NDB's organisational efficiency and effectiveness was in no way hindered by the digital transformation necessary for the current situation, with over 70% of the Bank's transactions occurring via digital channels.

NDB Bank is a premier commercial bank with over 113 branches across the island, serving millions of Sri Lankans through a host of financial services. From its inception, the NDB Group which includes NDB Bank, NDB Capital, NDB Investment Banking, NDB Wealth, and NDB Securities has been a catalyst in the development of the nation, strengthening and empowering entrepreneurs, corporates and individuals from all strata of the economy. Customers across all group companies have benefited from the product and service offerings of the NDB Group.