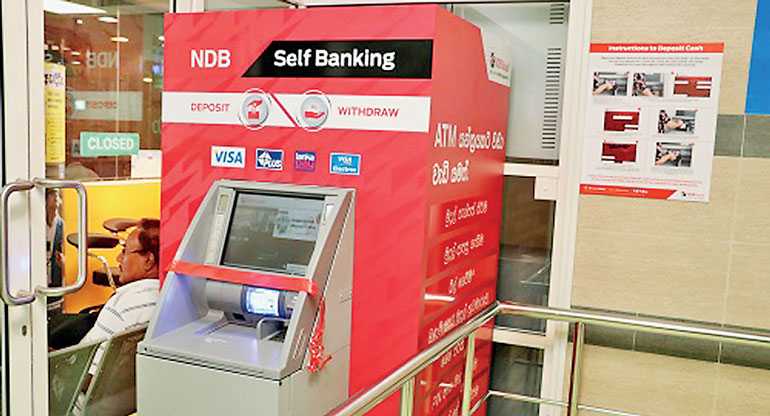 NDB Expands its CRMs to Asiri Group of Hospitals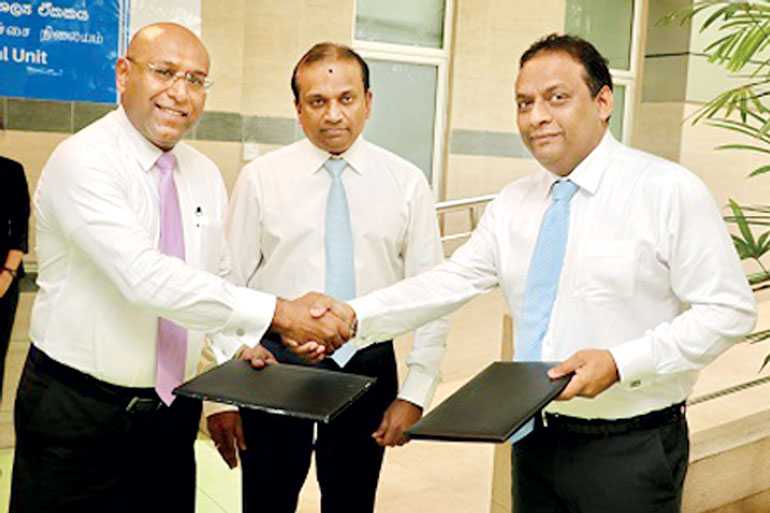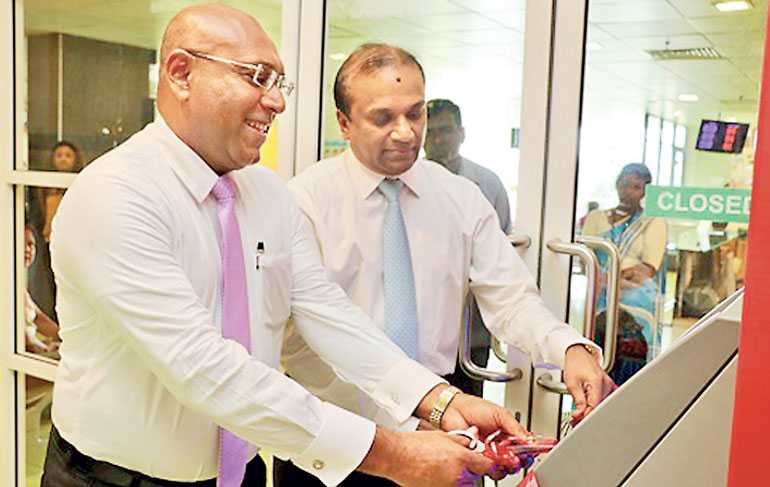 NDB Group CEO and Director Dimantha Seneviratne (left) with Asiri Group of Hospitals Chairman/Managing Director and NDB Deputy Chairman Ashok Pathirage
In a recent joint venture between NDB and the Asiri Group of Hospitals, the Bank expanded its automated delivery channels by ceremoniously opening three Cash Recycle Machines (CRMs) at the Asiri Group of Hospitals around Colombo.

The CRMs were opened by Chairman/Managing Director of Asiri Group of Hospitals and Deputy Chairman of NDB Ashok Pathirage, Director/Group CEO of NDB Dimantha Seneviratne and Management.

With this opening the Bank now has a total of 22 Cash Recycle Machines (CRM) island-wide. These Self Banking Units enable customers to conveniently perform deposits/withdrawals on a 24x7x365 basis.

The staff and patients of Asiri Medical, Asiri Surgical and Asiri Central are now able to carry out banking transactions such as cash withdrawals, balance inquiries and fund transfers easily and conveniently. NDB has taken considerable strides in the digital arena, bringing the customer's banking experience to a whole new level that is faster, more secure and convenient to use.

Technology is ever evolving and what is invented today would be obsolete tomorrow. Hence keeping up with the current technological advances is critical. NDB is making every effort to think ahead and present customers with the most relevant products and services. The NDB Digital Banking Platform includes the famed NDB Mobile Banking App, NDB Online Banking, and Branchless Banking services.

Delivering customer convenience is a key driver at NDB. The Bank is currently in the process of carrying out branch transformations to simplify processes while saving time and cost for customers. Accordingly, NDB has installed Self Banking Units at several of its branch locations, with which customers are given the convenience of 24 x 7 deposits and withdrawals. Customers can now avail this 24 hour service at NDB's Kandy City Center, Pettah, Darmapala Mawatha, Nawam Mawatha, Pelawatte, Maharagama, Borella, Negombo, Gampaha, Malabe, Kalutara and Avissawella branches. This service eliminates the need to spend time waiting in queues, and encourages customers to embrace efficient digital banking.

In time to come the Bank will enhance the range of services provided to their customers to further ease their banking activities, progressing into new solutions, providing additional value.

NDB Bank is an affiliate of the NDB Group, one of the fastest growing financial services conglomerates in Sri Lanka, with the strategic mission to be the dominant leader in the financial services and banking sector. From its inception, the group which includes NDB Bank, NDB Investment Banking, NDB Wealth, NDB Securities, and NDB Capital has been a catalyst in the development of the nation, strengthening and empowering entrepreneurs, corporates and individuals from all strata of the economy. Our customers across all group companies have benefited from the products and service offerings of the NDB group.