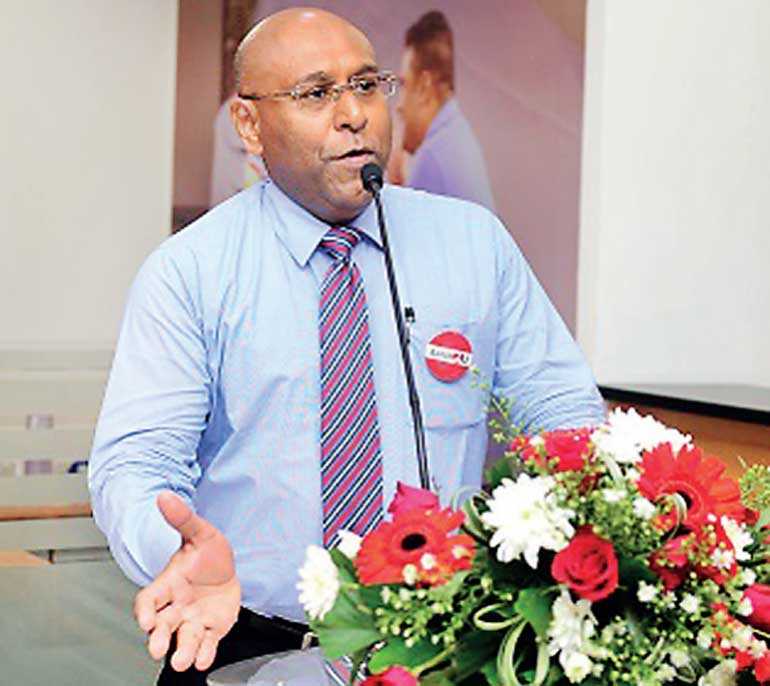 NDB launched its latest banking service 'Bank2U' at the Old Moor Street Branch and the Pettah branch in a bid to provide customers a stellar service right to their doorstep.

Through this new offering, NDB aspires to extend its reach beyond the boundaries of the conventional branch by providing banking services at the customer's door-step. Bank2U representatives will visit the customer at a location that is convenient to him/her, with a tab and portable printer. NDB Bank2U provides many services such as account opening, cash deposits, cash withdrawals, bill payments, cheque withdrawals and mini statements. Any NDB customer, including corporates can avail the Bank2U service by simply contacting their nearest branch and requesting for a representative to visit.

In an effort to drive financial inclusivity, the Bank2U service is targeted mainly towards delivering value to the self-employed and middle market communities, where these customers are given the convenience of conducting their day to day banking transactions without having to disrupt their business operations due to taking time to visit a bank branch. NDB Bank2U is an ideal platform for providing personalised service to the valued customers of the bank, thereby enhancing bank-customer relationship.

NDB has made considerable strides towards the Sri Lankan banking and finance sector, expanding and evolving a range of products and services accessible through its growing branch network. NDB's performance and customer relations were recognised when the Bank was recently named the 'Best Bank in Sri Lanka' by the prestigious Global Finance Magazine at the 25th Annual Best Bank Awards in the Asia Pacific. Further details on NDB's many products can be obtained from its 24 hour Call Centre, by calling 011 244 8888 or by visiting NDB Bank's website on www.ndbbank.com.