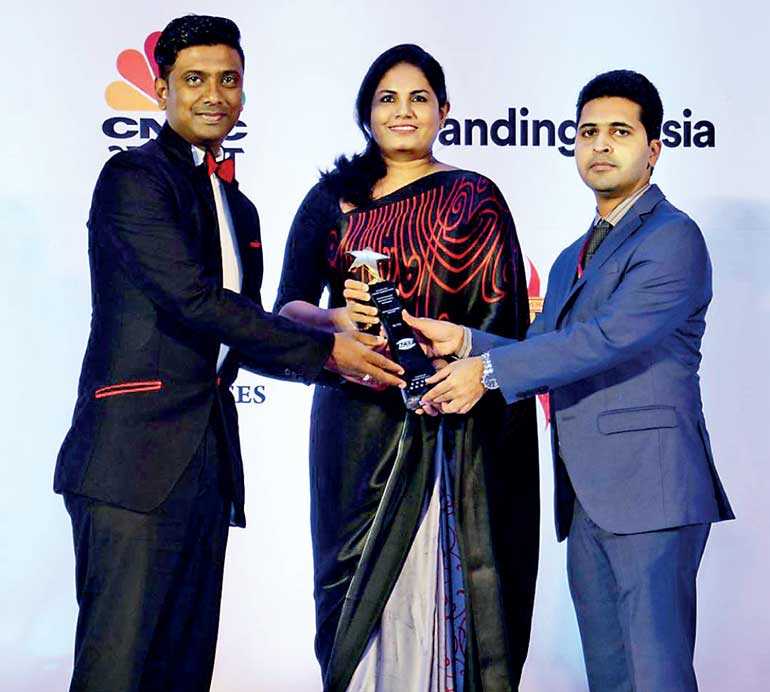 NDB was felicitated with the Silver award for 'Best Celebrity Endorsement' at the 7th Global Customer Engagement Awards by the Asian Customer Engagement Forum (ACEF) in Mumbai.

The award was won for best using Umaria Sinhawansa as the Best Celebrity Endorsement for the Women's Savings Account – Araliya.

The bank's Araliya savings product initiative was exclusively designed to understand and support the needs of today's women, who play multiple roles in their lives, to save money in order to realize the bigger and long term targets. The product was created to provide a steady foundation for the women in Sri Lanka and, NDB signed an exclusive contract with popular Sri Lankan singer Umaria Sinhawansa.

At the time of the Araliya launch, only a few banks in the market offered specialised women's accounts with special benefits to female customers emphasizing mostly on gift schemes and emotion. It was seen that there is a need of having a women's savings product which combines all requirements of a timely account proposition along with additional benefits.

ACEF helps promote the best brands, organisation/agencies and individuals for their outstanding achievements in brand excellence.

NDB remains dedicated to guide its customers to success whilst being committed to support them accomplish their life long ambitions and uplift their standards of living through the range of services that is accessible through its growing branch network. Further details on NDB's many products can be obtained from its 24 hour Call Centre, by calling 011 2448888 or by visiting NDB Bank's website on www.ndbbank.com.