National Asset Management Ltd. (NAMAL), the leading Unit Trust management company in Sri Lanka with widespread experience in domestic and international capital markets, moved to a new office premises located at No. 7 Glen Aber Place, Colombo 3.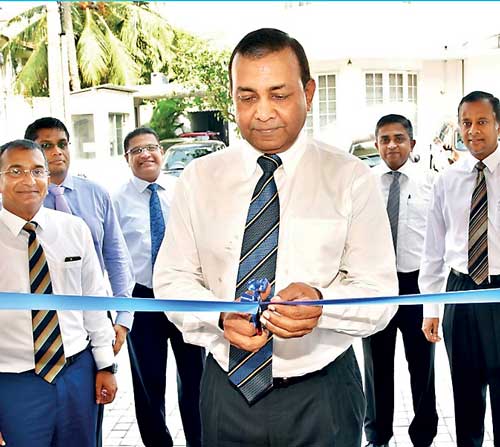 The new premises will further support the growth of NAMAL, providing a more flexible and accessible business venue to accommodate its discerned clientele, thus delivering an enhanced client experience. The new office was ceremonially declared open by NAMAL Chairman Alex Lovell.

NAMAL is a pioneer Unit Trust management company in Sri Lanka established in 1991 with 25 years of experience and a successful track record of investing in equity and fixed income markets. NAMAL launched the first Unit Trust to be licensed in Sri Lanka (National Equity Fund) and the first listed Unit Trust (NAMAL Acuity Value Fund).

NAMAL operates eight unit trusts and offers private portfolio management services. NAMAL is a subsidiary of Union Bank, with DFCC Bank Plc and Ennid Capital Ltd. being key shareholders.