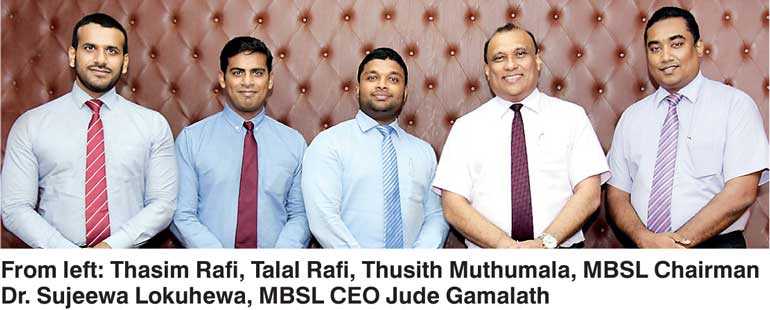 Merchant Bank of Sri Lanka & Finance PLC (a subsidiary of Bank of Ceylon), has signed up with Hubpoint to sponsor office spaces for entrepreneurs. MBSL in an initiative to help entrepreneurship in Sri Lanka has come forward partnering with Hubpoint, a co-working office spaces company which would provide the facilities to the entrepreneurs.

"We want to contribute in strengthening Sri Lankan entrepreneurs so they will be able to expand their businesses, create new jobs and contribute to the economic growth in Sri Lanka. We want Sri Lankan entrepreneurs to come forward and claim significant roles," said MBSL Chairman Dr. Sujeewa Lokuhewa.

Hubpoint was founded by its three Directors, Thusith Muthumala, Talal Rafi and Thasim Rafi who wanted to come up with a solution to Colombo's need for hassle-free work spaces at affordable prices.

"We are very thankful to the Merchant Bank of Sri Lanka for partnering with us in jointly helping entrepreneurship in Sri Lanka by sponsoring office spaces as today's startups can very well become large companies in future and create hundreds of new jobs for the Sri Lankan youth," said the three Directors.