LOLC General and LOLC Life personal line channel 2 southern zonal office opening
---
Sri Lanka's fastest growing life and general insurance companies, LOLC Life Assurance and LOLC General Insurance recently expanded operations in Matara.

The new LOLC Life and LOLC General Zonal Offices were ceremonially inaugurated at No. 366,1/1, Galle Road, Paburana, Matara. In addition, the LOLC Life Provincial Office in Matara was relocated to No. 13, Station Road, Matara to a more spacious provincial branch on the same day. This is the first provincial branch opened by LOLC Life.

"We are extremely excited for the opportunity to grow in Matara and to serve this community to our fullest potential. We hope to expand our presence further in the entire southern province, in the months ahead," said LOLC Life Assurance Chief Executive Officer Nadika Opatha. "Our new location in Matara is conveniently situated and is staffed by a team of experienced insurance experts. We look forward to serving the people of the southern region and businesses in this area."

LOLC General Insurance Chief Executive Officer Kithsiri Gunawardena commenting on the company's expansion drive said: "We are tremendously excited to be opening our first full-service branch in Matara and to introduce the LOLC Insurance brand and our wide range of competitive products and services to the residents and business owners of Matara. Our talented staff stands ready to assist the residents of Matara with all their insurance needs, be it personal or business."

LOLC Life and LOLC General Insurance envisages to aggressively expand its nation-wide reach by establishing approximately 70 dedicated service points, penetrating into new regions during this financial year. During the third quarter of 2020, LOLC Insurance opened over 15 new branches. The two Insurance Companies look forward to spread its wings to strategically selected overseas markets as well. Both entities have already acquired the license to operate in Cambodia and the operations are scheduled to commence in 2021.

LOLC General Insurance and LOLC Life Assurance are fully owned subsidiaries of the LOLC Group – one of the largest and most diversified conglomerates in Sri Lanka with international presence.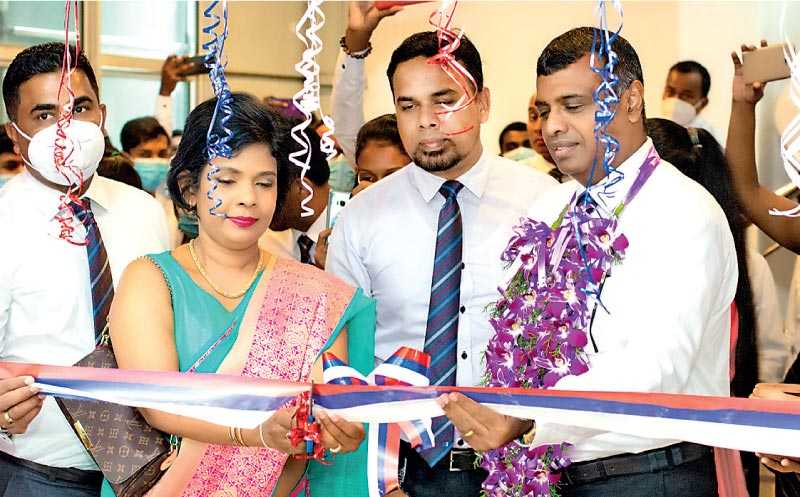 LOLC Life provincial office opening
---