Alumnus of UC Berkeley and Imperial College, London
---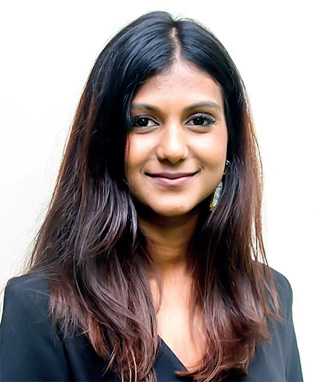 Yanika Amarasekera
---
Business-leader Dhammika Perera-controlled LB Finance PLC has appointed Yanika Amarasekera to its Board as an Independent Non-Executive Director.

Yanika is an alumnus of the prestigious UC Berkeley from where she obtained two Bachelor of Arts degrees in Political Economy and Media Studies with an emphasis on Digital Marketing. She then proceeded to Imperial College, London where she completed her MSc in Entrepreneurship, Innovation, and Management.

Upon her return to Sri Lanka, she founded the country's first online wedding gift registry, Silver Aisle, which has since evolved into a multi-dimensional e-commerce gifting site and is now considered the premier platform of choice.

With the latest appointment the Board of Directors of LB Finance comprises of Chairman A.K. Gunawardena, Deputy Chairman Dhammika Perera, Managing Director Sumith Adhihetty, Deputy Managing Director N. Udage, B.D. St. Auburn Perera, R.S. Yatawara, Y.B. Yogagobalakrishnan, M.A.J.W. Jayasekara, A. Natesan, D. Rangalle and Y. Amarasekera.