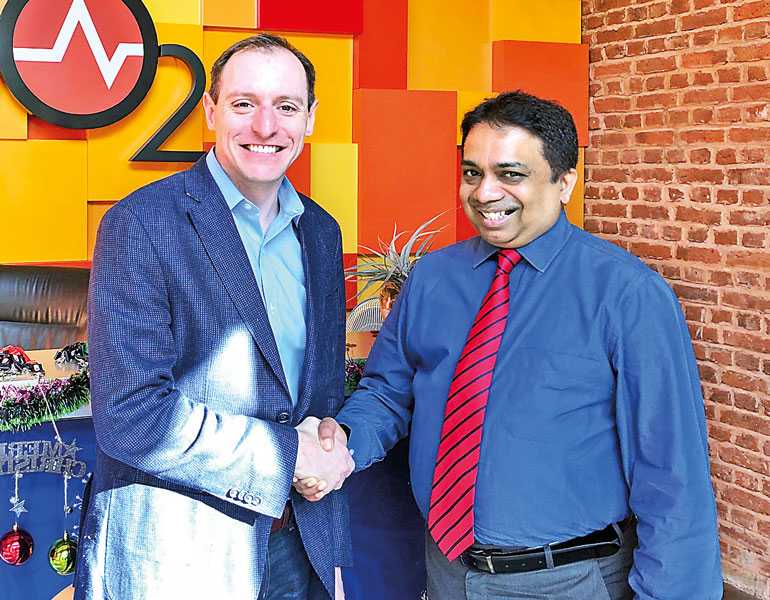 WSO2 CEO Tyler Jewell (left) and NTB Chief Information Officer Nisala Kodippili
---
From introducing 365-day banking in Sri Lanka, to becoming the pioneers of open banking in Sri Lanka and introducing the country's first digital bank (FriMi), Nations Trust Bank isn't new to innovation or introducing new concepts. Their open banking journey was not driven by any regulatory requirements unlike for banks in regions such as the EU, where regulators demand that banks open up their systems through open banking. Rather, it was the ever increasing importance of forming partnerships with fintechs, expanding business opportunities, and staying relevant and competitive in the future.
"Nations Trust Bank is now at the forefront in Sri Lanka by aligning strategies to cater to changing customer expectations of financial services.With Nations Open API Banking, we have enabled collaboration and data sharing in the financial services industry in the country within a framework of trust and security, and in keeping with global standards in information and data security," says Nations Trust Bank Chief Information Officer Nisala Kodippili.

The bank's technology priority was to build a robust enterprise architecture that would answer to evolving digital initiatives. Nations Trust Bank needed technology with a common API layer for all applications, high levels of security along with customer identity and access management capabilities and re-usable components for open banking. They also wanted a platform that provided them with the independence to develop and deploy services, as well as allowing them to scale and integrate with third party services easily.

These requirements led Nations Trust Bank to the open source WSO2 Integration Agile Platform. Currently, they use WSO2 Open Banking which provides the technology for open APIs, integration with third party services, and analytics capabilities. It has helped the bank redefine its enterprise technology architecture. Nations Trust Bank is now able to integrate any new third party within a week. They have a common API layer for all their applications, an API store, and when changes are needed, it only requires the changing of one application layer. Security too is top notch as all APIs are exposed from the API manager and they now have extensive monitoring capabilities, giving Nations Trust Bank greater control over how APIs are consumed.

Finally, they are in the process of implementing single sign on for all their applications, supporting their goal of improving customer experiences. Elaborating on the project, Seshika Fernando, Head of Financial Solutions at WSO2, says: "It was truly inspiring to see Nations Trust Bank pioneering open banking in Sri Lanka in such a short time span, more so while many banks in regions where open banking is mandatory, such as the EU and the UK, are struggling to implement the technology. It was a pleasure to be a trusted partner of Nations Trust Bank in their open banking efforts. We are glad that WSO2 Open Banking technology and the regulatory expertise of our team were instrumental in this open banking journey."

For Nisala, banks looking to succeed at a time of digital innovation and disruption need a well-defined digital transformation strategy that places customer needs first, together with a robust technology solution. With multiple successes under their belt, what's next for Nations Trust Bank? "We will definitely continue to collaborate with more start-ups, and integrations with SMEs and large organisations to provide innovative digital experiences to our new and existing customers. WSO2 will continue to play a major role in our open banking endeavour through their robust technology platform and managing our APIs efficiently and securely," concludes Nisala.