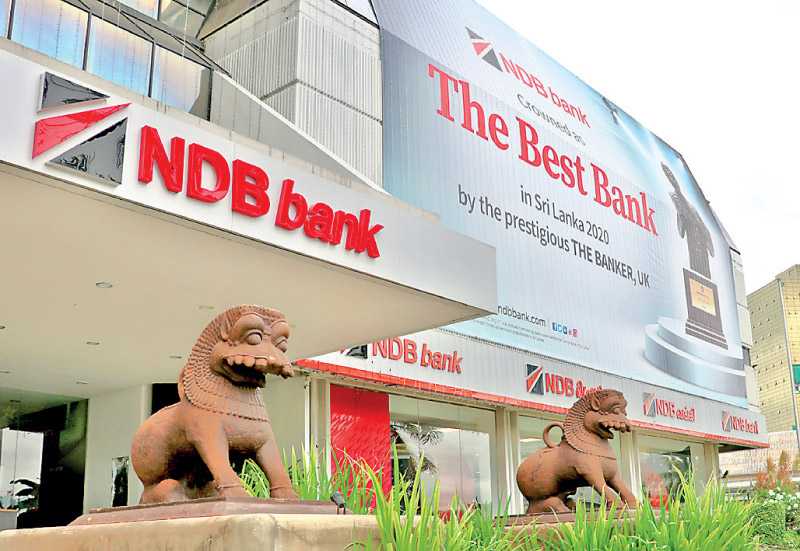 There's no doubt that the COVID-19 pandemic has completely disrupted and disordered businesses and industries of the local and global economy causing a significant and negative impact on everyone. And one lesson to learn from this crisis is that the future cannot be built on old foundations and the future belongs to the thought leaders of tomorrow, innovators, entrepreneurs and to those who can adapt to change.

With this in mind and conceptualised to encourage emerging entrepreneurs and build financial empowerment in the country in the face of crisis, NDB's 'Jayagamu Sri Lanka' initiative lends support to Small & Medium Scale Enterprises (SMEs), emerging exporters, aspiring entrepreneurs and enthusiastic innovators of Sri Lanka. The initiative offers an extensive range of financial and non-financial services to local businesses to develop commercial activity and boost trade whilst uplifting the local economy.

Since commencement, NDB 'Jayagamu Sri Lanka' has garnered great appreciation and has been well accepted by business communities, entrepreneurs, exporters and innovators as the platform resonates its vision and delivers its promise to encourage emerging entrepreneurs and build financial empowerment in the country.

As we know, Sri Lanka's economic reinforcement greatly relies on the exporters, investors and inventors who are pivotal to restart economic activity with new opportunities created by the global supply chain disruption. NDB's novel 'Jayagamu Sri Lanka' supports such entrepreneurs and businesses to capture those available opportunities and progressively build the Sri Lankan economy.

NDB's 'Jayagamu Sri Lanka' provides financial assistance for Sri Lankan exporters in the form of working capital finance for funding requirements along with facilities such as pre and post-export finance and other trade-related facilities (bank guarantee, letters of credit revolving STLs, FOREX facilities, etc.).

Capital expenditure financing is also offered with concessionary lending rates, funding based on higher LTV on immovable/movable security, funding on acceptable personal guarantees or SLECIC Guarantee, a 25% waiver on all bank charges, approval within seven working days and obtaining of buyer ratings through NDB Bank from internationally recognised organisations as well as free first shipment with cargo insurance cover up to $30,000 (with conditions applied).

For non-financial assistance, the plan offers businesses with advisory services such as assistance in finding export markets through Export Development Board (EDB), Sri Lanka Export Credit Insurance Corporation (SLECIC), Chamber of Commerce, Daraz and Code 360.com and trade desk to facilitate exporters. NDB will also assist in facilitating links between prospective clients and local trades to obtain services at discounted prices.

In addition to this wide variety of services, NDB also offers a comprehensive Enterprise Resource Planning (ERP) solution to its clients which assists in stock and debtor management, payroll management, cash flow management and other essential accounting functions for SME clients using British qualified advisors.

Besides, NDB has also arranged a host of non-financial assistance; including assistance for business registration, patent registration, advisory services on accounting, legal matters through bank's expertise. NDB's Jayagamu Sri Lanka is truly driven to fill the disruption caused by the pandemic by supporting and guiding aspiring entrepreneurs, exporters and innovators who have the vigour to build a financially empowered Sri Lanka.

As a leading bank offering innovative and inspiring financial solutions to all its customers, NDB Jayagamu Sri Lanka is a timely solution that meets and exceeds the needs of its customers and the local economy.

With a vision to build a financially empowered nation with booming businesses and dynamic trade activities, NDB has been a front runner and a pioneer in delivering efficient, effective and enhanced solutions, services and banking experiences to all its loyal patrons. Its deep-rooted core values drive constant excellence and its longstanding clientele stands as a testament to the bank's determined growth and success over the years.

NDB Bank named the 'Bank of the Year Sri Lanka 2020' by the Banker Magazine UK is the fourth largest listed bank in Sri Lanka and the parent company of the NDB Group. The only financial services conglomerate in Sri Lanka, NDB Group is uniquely positioned towards assisting the growth and development of the Sri Lankan capital market to provide its customers seamless access to the product and service offerings of all its group companies.