Following the rebranding of its Life Insurance business as Janashakthi Life, Janashakthi Insurance PLC is forging ahead with the expansion of its dedicated Life branch network. Its first model branch in Nugegoda opened its doors at No. 19, Railway Avenue, Nugegoda, to serve its loyal customers. The Company anticipates the completion of the entire branch network by November 2018, as a crucial step in spreading the strength and light of the Janashakthi Life brand to all corners of the nation.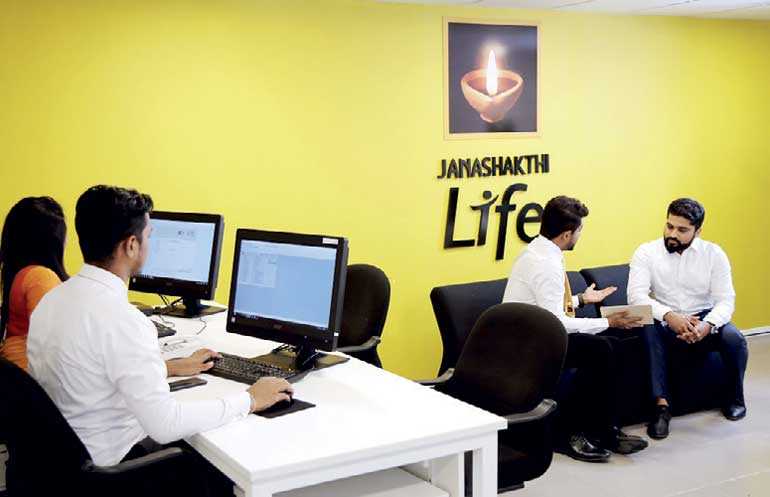 Janashakthi Life staff assisting a customer at the newly opened model branch in Nugegoda.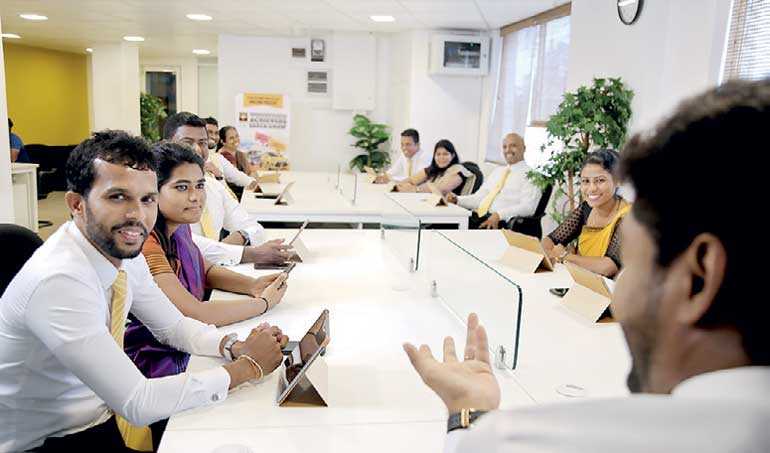 Janashakthi Life staff gathered at a team meeting, post the launch of its new digitalised Advisor Virtual Office (AVO) system.