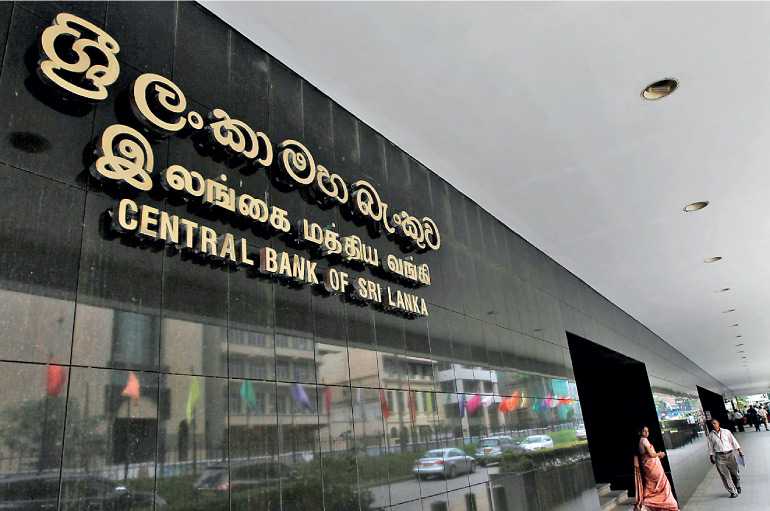 The surge of the pandemic situation along with the subsequent lockdown has jeopardised the economies of many countries. The complete shutdown of businesses has led to a dramatic reduction in cash flow and this poses a huge threat to banking operations
---
By W.N.P. Surawimala
---
Overview of global economy – The deepest global recession in 2020
With the unprecedented outbreak of the COVID-19 pandemic, the entire world has come near to a standstill in all aspects, which has been creating enormous shocks to every sector not in one country or one region but in the entire world which has been momentous for revamping or reshaping the world through many key lessons.
The pandemic is expected to plunge most countries into recession in 2020 and as per the Global Economic Outlook of the World Bank, the baseline forecast envisions a 5.2% contraction in global GDP in 2020.
Mounting of bad debts and deterioration of credit quality are challenging in the context of global economy
The surge of the pandemic situation along with the subsequent lockdown has jeopardised the economies of many countries. The complete shutdown of businesses has led to a dramatic reduction in cash flow and this poses a huge threat to banking operations.
In this backdrop, the contraction in economic activities has adverse consequences on credit quality which tends banks to make heaps of provisions against bad debts and have to encounter serious repercussions arisen along with this problem.
Overview of Sri Lankan economy and banking sector followed by Covid-19 pandemic
Prior to the COVID-19 outbreak, the Central Bank of Sri Lanka (CBSL) expected the economy to grow at 4.5-5% with a modest recovery from the Easter Sunday attacks in April 2019 and the political stability after the Presidential Elections.
Based on the Asian Development Bank ADB's outlook as at 3 April 2020, the Sri Lankan economy is expected to grow at 2.2% in 2020. If the pandemic is contained by mid-2020, the economic recovery could begin towards the latter part of the year.
Since the banking sector is the backbone of any economy, any significant economic downturn will directly affect the banks. Due to difficult operating conditions, the performance of the banking sector and the Non-Banking Financial Intermediaries in particular, will be more challenging, affecting asset quality and profitability recovery.
The six-month debt moratorium and other measures imposed by the CBSL on behalf of the Government of Sri Lanka is expected to soften the impact to individuals and businesses but will increase non-performing loans in 2020.
Furthermore, Fitch Ratings has revised Sri Lanka's Banking Sector outlook for 2020 to negative as the COVID-19 pandemic poses increased risks to the to the anticipated expansion in the economy and credit demand which will adversely affect the performance of Banks.
Major factors for worsening illness of Non-Performing Advances in banking sector
Drop of private sector business sales and investment: Due to the lockdowns and restrictions in movements private sector business sales and investment drastically dropped which witnessed the movement in the All Share Price Index (ASPI) of the Colombo Stock Exchange. From the date of the first confirmed COVID-19 cases in Sri Lanka (28 January 2020), the ASPI plunged by more than 20% as at 3 March 2020. As such the facilities for corporate sector have been badly distressed.
Reduction of receipt of remittances: Receipt of remittances have been affected due to the global economic downturn and many of the expatriates are deprived of their employments or required to be on vacation until further notice, since approximately about half of all remittances originate from the Middle East region and over 20% from Europe, this would unfavourably affect the facilities for retail sector.
Decrease of exports: Export will be weaken in 2020 due to reduced sales, especially to Europe and the US, key markets for garments, tea and rubber products.
Hindrances to smooth operations in major sectors in the country
Tourism: With disruptions to global travel restrictions issued to some countries due to the pandemic outbreak, Sri Lanka's tourism industry will be significantly affected. Based on the Sri Lanka Tourist Development Authority Data, tourist arrivals fell below over 30%, during the first quarter of 2020, compared to the previous year.
Apparel and textile: Apparel and textile is one of the highest contributors towards national exports with over $ 5 b n in export revenues. Based on the data as at February 2020 provided by the CBSL, new orders and employment slowed down, particularly in the manufacturing of textile and wearing apparel sector with the decrease in global demand. Additionally, raw material imports have been delayed due to supply side disruptions due to the pandemic outbreak. Hence, enterprises foresee a decline in manufacturing in the short term.
Construction and engineering: Several enormous building projects have been evidence for slowdown owing to the delay in procurement of materials from China and the complete stoppage of work due to the curfew. In addition, the lockdown of construction workers after the Chinese New Year also adversely affected the industry, as many construction projects are undertaken by Chinese contractors.
Commitment vs. consumption: As income has been beaten badly by the pandemic situation, the attitudes and perceptions mostly focused on survival and consumption. Financial commitments are considered subsequently. In the light of crisis situation, the Government has provided several economic stimulus package. However, debt moratorium has been utilised to strengthen the purchasing power and consumption volume or diverting the funds to different purposes and majority were in the need of such financial assistance to manage their cash flows against commitments.
How to curb the pain of Non-Performing Advances in Banks amid the hazard
The asset quality of loans deteriorated with gross Non-Performing Advances increasing to 4.7% in 2019. However, with moratoriums imposed on SMEs in January 2020 and on other COVID-19 impacted sectors in March 2020 the full impact to asset quality will not be reflected immediately, but in three to six months' time as the moratoriums are terminated.
The major challenges confronting any bank especially in Sri Lanka are the Non-Performing Assets and delinquencies as it tends to degrade a bank's credit rating and lower its credibility. For addressing these nagging problems, futuristic solution to cure NPA pains should be well addressed and documented.
Based on the adverse impact of the COVID-19 pandemic, equip with robust tools in recovery or management of Non-Performing Advances is paramount important rather than adopting conventional tools.
Stress tests – Immediate attention to vulnerable credit and sectors. Focus more on stress tests to identify vulnerable credits, sectors and supply chains and address same in proactive manner.
2. Effectively manage loan recovery processes with systematic workflow, custom-made as per the bank's business process.
3. Provides Early Warning Signals (EWS) by monitoring, analysing loans from the quick mortality symptoms.
Rule-based automated EWS solution to identify borrowers at risk of default.
Process daily transactions and customer incremental data every day by rule engine to detect signs of credit deterioration in the loan accounts.
Group customers into watch-list categories depending on the nature and severity of the triggers.
4. Automatic contact process provides support for consistent follow-up.
Configurable automated and customised contact process along with scheduled single and multiple communication channels – SMS, E-mail, phone, and letter. Predefined and editable templates for all standard notices and messages.
Displays summarised list of non-contacted customers under watch-list, special mention, substandard, doubtful and loss categories.
5. Provides analytical dashboard with complete customer 360 details.
6. Effective launch on LMS (Loan Litigation Management System)
Built-in easy configurable standard workflow to comply with various recovery processes
Easy monitoring of loan recovery life cycle with activity log viewed from top-to-down from origin (initiation) till closure of the loan recovery process.
Separate mobile application for panel lawyers to update the assigned cases court proceedings.
Use predefined templates and also upload documents, letter, photographs etc. in the workflow.
Alerts, reminders and escalations of follow up actions are notified to each users involved. All the judicial and court proceeds are alerted and reminded in advance.
7. Restructuring towards supportive business organisational environment
Setting up business revival units under business units
A dedicated recovery forces to be forefront. This force is apart from other routine work at Recovery Department. However totally cope with the borrowers in recovery dealt matters. Re-evaluate the payment frequency on short term intervals through a dedicated team of members in Recovery Units.
Timely NPA resolution is difficult, but essential for economic recovery- Asset quality reviews to identify loans that are Non-Performing Advances and need restructuring, separating good and bad assets, re-capitalising good banks to ensure their lending capacity.
Proactive approach – Dedicated relationship expertise to present in the volatile businesses on behalf of banks to ensure end use of funds and gains. Since the market and industries are highly volatile in terms of the structures, targets, management, etc. A team from the bank has to be well employed as fund managers or advocates of the clientele to ensure the end use of funds.
---
[The writer is currently performing as Deputy General Manager (Recovery Corporate) of Bank of Ceylon. He is also a Director at Transnational Lanka Records Solutions Ltd., Transnational Ltd., Merchant Bank of Sri Lanka and Finance PLC and BOC Management and Support Services Ltd. He has an illustrious career spanning close to three decades at Bank of Ceylon, he has gained extensive experience in both local and international banking arenas, entailing all facets of commercial banking operations in diversified banking landscapes with a unique ability to deal with intricate banking challenges. He holds a Bachelor's (special) Degree in Public Administration and Master of Science (M.Sc) in Management specialising in Banking and Finance, both from the University of Sri Jayewardenepura, Sri Lanka. An Associate Member of the Institute of Bankers of Sri Lanka and has also successfully completed the Management Development Programme for Key Management Personnel conducted by the Post Graduate Institute of Management (PIM), University of Sri Jayewardenepura, Sri Lanka.]