---
International Federation of Accountants (IFAC) President Dr. In-Ki Joo, on his visit to Sri Lanka, will inaugurate the CMA – Sri Lanka Conference, and deliver the keynote address on the theme 'Financial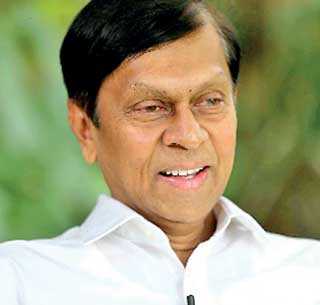 Ajith Nivard Cabraal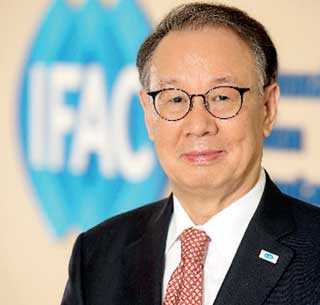 Dr. In-Ki Joo


Prof. Lakshman R. Watawala


and Cost and Management Accounting for Development of SMEs', a topic of great importance for the development of Sri Lanka's economy.

The Special Guest of Honour, Prime Minister's Economic Affairs Senior Advisor and former Sri Lanka Central Bank Governor Ajith Nivard Cabraal, will deliver the address on the 'Role of Government in Promoting SME Development', and the welcome address delivered by CMA – Sri Lanka President Prof. Lakshman R. Watawala.

This conference will be hosted by the Institute of Certified Management of Accountants of Sri Lanka (CMA-Sri Lanka) on Friday, 24 January, at Taj Samudra, from 8.30 a.m to 5.00 p.m.

IFAC Global Survey in 150 countries on the Small and Medium Practitioners (SMPs) has shown that accounting professionals are currently playing a major role in assisting the SME sector with the use of Technology, Financial and Management Accounting Consultancy, Tax and Advisory Services.

The Government is promoting the SME sector, supported by both State and private banks.

Senior accountants, Government and Chamber officials, successful SMEs, consultants and bankers will speak at the event.

The Conference will cover the following areas:

Sources of finance for small business.

Working capital and cash flow management.

Costing and pricing of products and services.

Taxation and incentives.

Use of technology for business success.

Role of SMPs in providing consultancy services to SMEs.

Preparation of accounts as per IFRS standards.

Integrated reporting for the SME sector.

Panel discussion with bankers, Government authorities and successful SME companies.

This conference is suitable for financial and management accountants, consultants, directors, partners, owners managers, executives, finance and accounting staff of SMEs, Government officials and academics. Those interested in registering should contact the CMA Head office Shanthi on 071-4705536 or e mail: registrations@cma-srilanka.org.