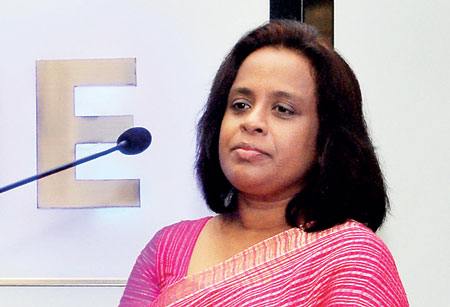 DFCC Bank Plc has announced the appointment of Hiroshini Fernando to its board as a Non-Executive Director with effect from 1 November 2017.

Fernando is a Fellow of the Institute of Chartered Accountants of Sri Lanka and a Member of the Institute of Certified Management Accountants of Sri Lanka.

She started her career at Kreston MNS & Co, a correspondent firm of Grant Thornton International - Sri Lanka Division, a firm of Chartered Accountants and counts over 20 years of professional and commercial experience in the fields of auditing, finance and management.

She is currently the CEO/Executive Director of R.I.L. Properties Plc of the Readywear Industries Group. She is also a Director of United Motors Lanka Plc, Readywear Industries Ltd, Foodbuzz Ltd, RIL Trust Ltd, TVS Lanka Ltd, Unimo Enterprises Ltd, Orient Motor Company Ltd and UML Heavy Equipment Ltd. She also serves as the Chairperson of the Audit Committee of United Motors Lanka Plc.

With the latest appointment, the Board of Directors of DFCC Bank Plc comprises C.R. Jansz (Chairman), Lakshman Silva (CEO/Executive Director), K.D.N.R. Asoka, P.M.B. Fernando, T. Dharmarajah, S.R. Thambiayah, K.P. Cooray, V.J. Seneviratne, L.N. de S. Wijeyeratne and L.K.A.H. Fernando.