HSBC Head of Global Head - Cyber Awareness, Training, Learning and Development David Gee and Regional Lead - Cyber Security Consulting Jacen Loke discuss the very real risk of cybercrime and how best to manage it
---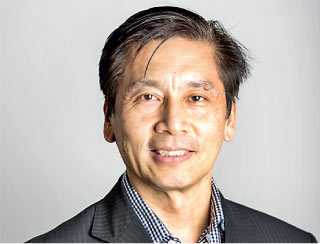 HSBC Head of Global Cyber Awareness, Training, Learning and Development David Gee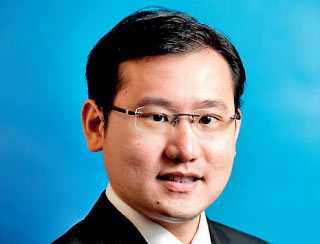 HSBC Regional Lead Cyber Security Consulting Jacen Loke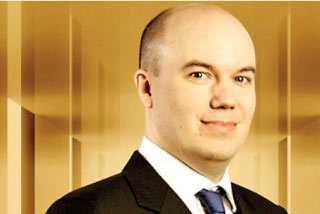 HSBC Sri Lanka and Maldives Head of Wholesale Banking Stuart Rogers
---
Speedy digitisation and adoption of robust technology are definite action items for most corporate entities as they look to build resilience, especially in light of COVID-19.
The event, conducted in the form of a webinar by HSBC, focused on corporates managing cyber risk as a key component of business resilience building.

HSBC Global Head - Cyber Awareness, Training, Learning and Development David Gee and HSBC Regional Lead - Cyber Security Consulting Jacen Loke covered a range of cyber security-related themes, including understanding information to discern cyber risks, the psyche of attackers and the layered approach to defending cyber-attacks. This was followed by a panel discussion where the customers had the opportunity to pose questions.

Head of Wholesale Banking for Sri Lanka and Maldives Stuart Rogers underlined the importance of managing cyber risks, especially in the current context of technological dependency in his opening remarks, stating: "Transforming the way you conduct business with new technology sounds a logical solution to overcome the current challenges you face – but it does come with its own set of inherent risks. If the topic of cyber risk is keeping you up at night or dominating your boardroom conversation, you're not alone. I understand the fear of cyberattacks may hold you back from relying on technology that could potentially transform your business exponentially for the better. Cyber risk needs to be approached in the same way you would approach any other risk involved with your business and understand the role cyber security plays within that."

According to HSBC's latest Navigator report, Building Back Better, a survey of more than 1,400 Asian companies published this week, COVID-19 has forced Asian corporates to confront their business resilience in an unprecedented way, underlining the urgent need for greater digitisation in particular. This underscores the findings of a study by the Association of Financial Professionals USA, which stated that cyber security is the number one concern for corporate treasurers.