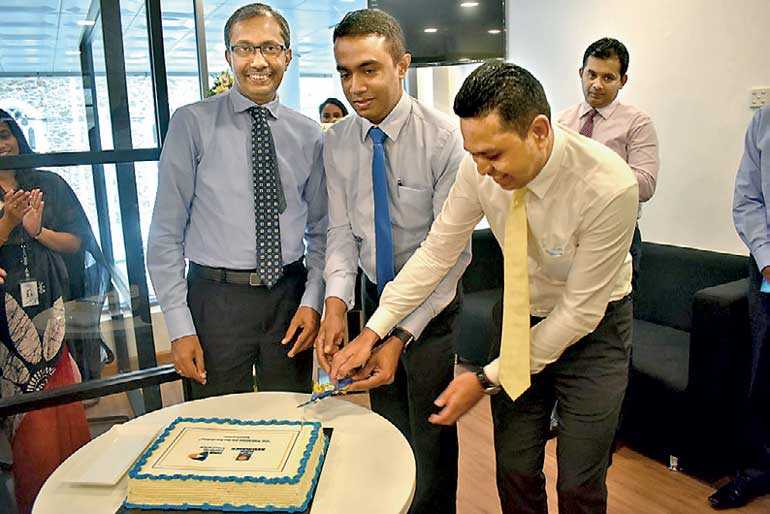 Opening of the relocated HNBGI Customer Relations Management Center
---
HNB General Insurance Limited (HNBGI), the fully-owned subsidiary of HNB Assurance PLC (HNBA), recently moved its Customer Relations Management Center together with HNBA under one roof, located at No. 131, St. Michael's Road, Colombo 03.
The combined center will facilitate peerless services, extending many conveniences for both Life and General Insurance customers of the Companies.

Sharing his views, HNBA and HNBGI Chief Executive Officer Prasantha Fernando stated, "Service excellence has always been a core pillar in our operations and business philosophies, aiming towards setting new benchmarks in terms of service excellence and delivery. Through this strategic move, customers of both HNBA and HNBGI could avail themselves of revolutionary as well as comprehensive General and Life Insurance Solutions and services under one roof".

Sharing his thoughts, HNGBI Chief Operating Officer Sithumina Jayasundara stated, "Sustainability of any business is determined by its service excellence and how customers are taken care of and we at HNBGI have taken measures to ensure going beyond all benchmarks in terms of our service offerings. In addition to the range of service and product offerings, the newly located Customer Relations Management Center offers state-of-the-art facilities to our customers to create a pleasant experience".

HNBA Chief Operating Officer Lasitha Wimalaratne expressed his gratitude stating, "Both the Customer Service teams of HNBA and HNBGI have helped the two Companies set new benchmarks in the industry by offering a superlative service to its customers. Together with our revolutionary product offerings and an exceptional service, the management remains confident of its constructive way forward".