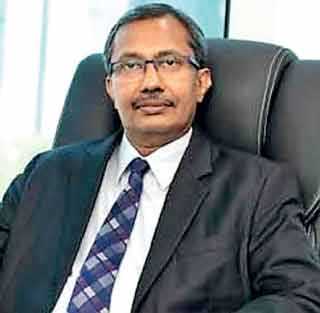 HNBA and HNBGI Chief Executive Officer Prasantha Fernando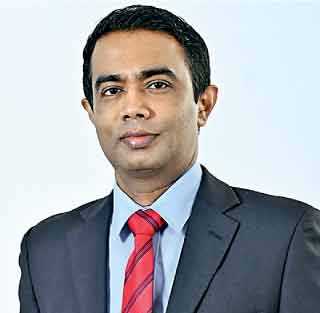 HNBA Chief Operating Officer Lasitha Wimalaratne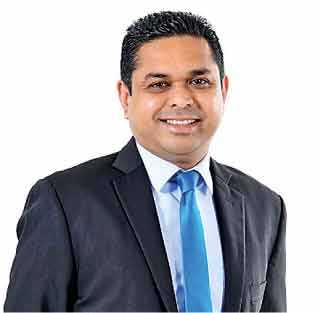 HNBGI Chief Operating Officer Sithumina Jayasundara
---
Paying tribute to the gracious spirit of womanhood, HNB Assurance PLC and its fully-owned subsidiary HNB General Insurance Ltd., announced the launch of Liya Harasara for the ninth consecutive year. Liya Harsara is an exclusive offering with a number of special benefits offered to all women in commemoration of International Women's Day.

Sharing his views, HNBA and HNBGI Chief Executive Officer Prasantha Fernando stated, "It is no secret that women are the backbone of any household and therefore take on a pivotal role in uplifting the quality of life of the family first, and also contributing immensely to societal and economic upliftment. A woman plays multiple roles in today's society from being a caring daughter, to a loving mother, to a fearless leader and thereby strengthening and supporting those around her. Liya Harasara is our way of thanking all ladies and paying tribute to the unbreakable spirit of womanhood, so that you are very well protected and empowered to go beyond all boundaries to achieve the impossible."

HNBA Chief Operating Officer Lasitha Wimalaratne stated, "We are indeed pleased to launch Liya Harasara for the ninth consecutive year. Over the years Liya Harasara has become one of the well sought-after benefits in our portfolio. This year's edition of Liya Harasara offers a range of special insurance benefits and in addition, HNBA and HNBGI have partnered with Durdans Hospital, Vision Care, Swarnamahal Jewellers, DoubleTree by Hilton Weerawila and Singer Plus to offer exclusive discount schemes to Policyholders."

HNBGI Chief Operating Officer Sithumina Jayasundara stated, "Women are the centre of our homes, society and economy and we have come together as a Group to honour and praise the unbreakable spirit of womanhood. We firmly believe that these special benefits would add value to the livelihoods of women and would boost their confidence to take on the challenges of tomorrow."

The ninth edition of Liya Harasara will offer an additional Free Life Cover of up to Rs. 1 million for one year from HNB Assurance for Regular Premium Life Insurance policies. Moreover, a Daily Benefit for child birth and pregnancy related hospitalisation subject to maximum of three days per year would be offered to the Policyholder and a gift voucher worth of Rs. 5,000 for one child birth between 8 March to 31 December 2021, if Hospitalisation Benefit is taken and Policy being in force. In addition, Liya Harasara offers a free Personal Accident Cover up to Rs. 500,000 for every Motor Insurance Policy obtained by females from HNBGI. Liya Harasara policy holders will also benefit from a range of special discounts from Durdans Hospitals, Vision Care, Swarnamahal, DoubleTree by Hilton Weerawila and Singer Plus.