HNB Assurance PLC (HNBA) announced the launch of Super CI recently, a revolutionary cover catering to the needs to battle a range of critical illnesses that one could face in life. Developed with the prime
HNBA Chief Executive Officer Prasantha Fernando
---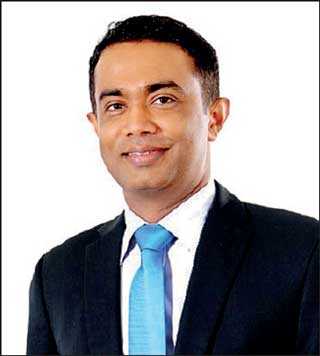 HNBA Chief Operating Officer Lasitha Wimalaratne
---
focus of providing peace of mind to safeguard individuals' health, HNBA Super CI offers many special benefits in the instance of a cancer diagnosis, heart condition and more.

HNBA and HNB General Insurance Ltd. (HNBGI) CEO Prasantha Fernando said: "Placing great attentiveness towards the challenges that people experience due to the various adversities of health, HNBA Super CI is introduced to provide the ideal financial comfort to help them recover and head towards a superior lifestyle despite the critical illnesses faced."

"The Super CI Rider is committed to providing the assured the benefit of financial planning for 32 critical illnesses, predominantly focusing on cancer diagnosis and heart conditions that showcase greater rates of risk at present, amongst many in society. We believe that constantly educating people on the infinite price of good health, and making it a core necessity to take good care of one's wellbeing could be accomplished by Super CI along with many other benefits it has to offer," he added.

HNBA Chief Operating Officer Lasitha Wimalaratne said: "HNBA Super CI is the brilliant outcome of extensive research and expertise of a dynamic team. The scope of the cover includes an early stage cancer benefit and a minor heart condition benefit covering nine conditions, where 25% of sum assured will be paid to the policyholder along with a waiver of premium benefit for five years following the acceptance of an early stage claim, as a special feature."

"Further coverage includes late stage cancer benefit and major heart condition benefit covering seven conditions, where 100% of sum assured will be paid inclusive of a monthly income benefit for five years following the acceptance of major cancer/heart condition claim, as a specialty, also applicable for the range of 32 critical illnesses," he said.

"Special features of Super CI also includes a 10% increase of the sum assured every year for each claim free year without an increase in premium. Optionally, the cover enables return of premiums at maturity if no claim is made under the benefit," Wimalaratne added.