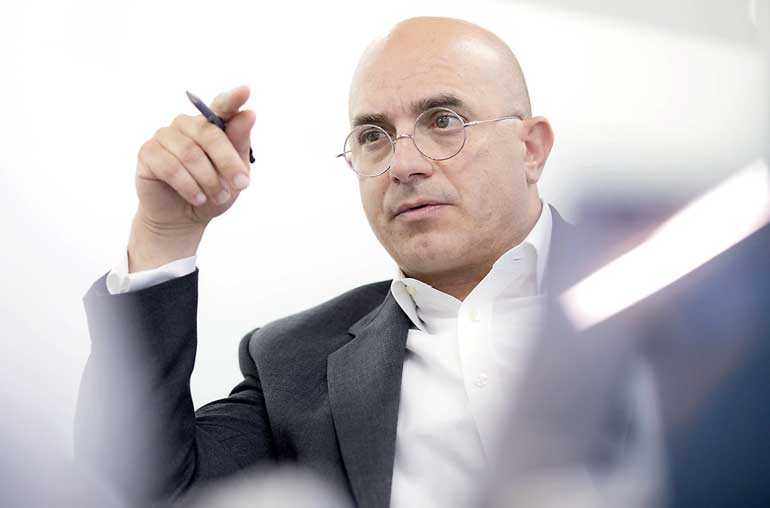 JAR Capital CEO and Founder Francis Menassa
The world's population is ageing at a rapid rate. Only 30 years ago, the percentage of the global population that was aged 65 or older was around 6%1. However, today, that figure stands at 9%, and by 2050 it could be as high as 16%, according to a recent report from the United Nations2. Meanwhile, the number of people aged 80 or older across the world is projected to triple between now and 20503.

When we think about the world's ageing population, or the Silver Tsunami as it is sometimes referred to, a number of issues come to mind. It will undoubtedly have a significant impact on labour markets, healthcare systems, and housing dynamics. Yet another area that will be impacted by this powerful demographic trend is wealth management. Over the next quarter of a century or so, we are likely to see the greatest transfer of wealth in history as the Baby Boomers – who control more wealth than any other generation – pass on assets to their heirs. In the US alone, households are set to hand down nearly $70 trillion worth of assets over the next 25 years according to research firm Cerulli Associates4.

What this ultimately means is that those who are entering their golden years now need to think about estate planning in order to ensure the efficient transfer of assets to the next generation. Planning ahead can help preserve the wealth you have built up, and also help you get more out of life in your later years.
What is estate planning?

Estate planning is the process of developing a clear plan that details how you would like your assets distributed once you've passed. According to JAR Capital CEO and Founder Francis Menassa, estate planning can help you achieve a number of goals, including preserving wealth for future generations, minimising tax liabilities, and ensuring that assets are transferred in an orderly manner. "A comprehensive estate plan will provide peace of mind as you'll know that your assets are protected and that your family will be taken care of," says Menassa.

Many people are uncomfortable discussing their own mortality, and as a result, they fail to put an estate plan in place. In the UK, there are around 31 million people – roughly 60% of the population – who don't even have a will in place5. However, ignoring the issue can backfire and end up costing your loved ones dearly. If you want to pass on your assets in a tax-efficient manner and ensure that your wealth is preserved for your family, estate planning is essential. Here is a closer look at some of the benefits of developing an estate plan.
The importance of estate planning

One of the major benefits of estate planning is that it provides you with an element of control when passing on your assets. "You want to make sure that the assets you've built up over your lifetime go to the people you care most about," says Menassa, "However, if you pass away without an estate plan, no one can be sure of your final wishes, and this can make the process of dividing up your assets quite complicated." No matter how much wealth you have accumulated, estate planning can make the intergenerational wealth transfer process more efficient.

Estate planning can also help ensure that you transfer assets to heirs with minimal tax liabilities. When not properly planned for, inheritance tax can come as a shock to family members and potentially cost them thousands. Indeed, in the UK, a record £5.2 billion was collected in UK inheritance tax receipts in the 2017/2018 financial year – nearly 70% more than the amount collected five years earlier6. While this spike in inheritance tax receipts was partly the result of rising stock markets and surging house prices, it was also a consequence of people's failure to plan properly, according Menassa. "By developing an estate plan early, there are a number of ways you can protect your assets from inheritance tax," he says. "Regrettably, many people fail to plan ahead and this can end up costing them a substantial amount of inheritance tax."

Finally, estate planning will provide you with peace of mind and also put your family at ease. By clearly stating your wishes, there will be no confusion in relation to what will happen to your assets in the future. And bear in mind that estate planning isn't just about passing on your assets when you die, but also about thinking about your finances now so that you can enjoy life to the fullest. Depending on the needs of heirs, Baby Boomers may prefer to gift assets while they are still alive so that they can enjoy and influence how they are used.

In conclusion, no one can predict what will happen in the future. However, when it comes to wealth transfer, failing to plan ahead can create a number of challenges down the line. The earlier you start the estate planning process, the more prepared you and your family will be for the future.

Footnotes

1https://data.worldbank.org/indicator/SP.POP.65UP.TO.ZS

2https://www.un.org/en/sections/issues-depth/ageing/

3https://www.un.org/en/sections/issues-depth/ageing/

4https://www.foxbusiness.com/markets/the-great-wealth-transfer-is-coming-what-you-need-to-know

5https://www.co-oplegalservices.co.uk/media-centre/articles-may-aug-2018/60-of-people-dont-have-a-will/