---
Tax policy specialist, lawyer and former Inland Revenue Chief R.M.R.W. Manchanayake has been appointed Chairperson of HDFC Bank by the Finance Ministry.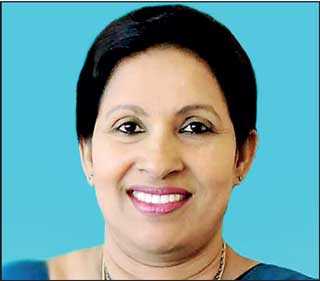 Wasanthi Manchanayake


The appointment will be subject to the receipt of regulatory approval from the Central Bank of Sri Lanka, with regard to the 'Fit and Proper' criteria specified in the Banking Act.

HDFC Bank, which specialises in housing finance, has an asset base of Rs. 54 billion and liabilities worth Rs. 48 billion.

Manchanayake is an Attorney-at-Law and has been attached to the Department of Inland Revenue since 1984 as an Assessor and was promoted to Commissioner General of Inland Revenue in 2014.

Later she worked as a Senior Tax Policy Consultant at the Ministry of Finance from 2015 to 2019.

During her period of service at the Inland Revenue Department, she actively and successfully devoted her service, contributing to the implementation of the RAMIS Project (automation project) as the Project Director. She also attended several workshops and training programs overseas on e-governance practice and innovation, at the Singapore e-Government Leadership Centre, tax fraud auditing and collection techniques in California, US, negotiation of tax treaties in Malaysia, training programs in tax administration in Nagpur and Delhi, OECD transfer pricing in Paris and practical training on best practices in the public service in Thailand.

She is a past pupil of Gampaha Bandaranaike Vidyalaya and obtained her degree in Economics with a focus on Industrial Management. Further, she has obtained a Diploma in Foreign Languages and a Diploma in English from the Sri Lanka Technical College.

While qualifying at the Sri Lanka Law College, she obtained a Diploma in Advanced Professional English from the University of Colombo. Later on, the Sri Lanka Institute of Development Administration awarded her a Diploma in Information Technology and in 2009 she was awarded a Master of Public Management.