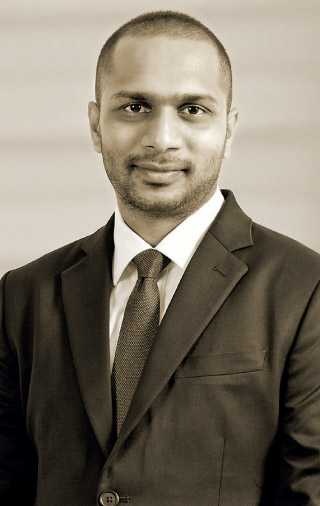 First Capital Asset Management AGM – Asset Management Kavin Karunamoorthy
---
The First Capital Money Market Fund has been the fastest fund in its category (Open-Ended Money Market Fund) to surpassed Rs. 20 billion in assets under management. The fund is managed by First Capital Asset Management Ltd., the wealth management arm and subsidiary of First Capital Holdings PLC (the Group).

The fund is the best performing unit trust in its category, delivering a return of 11.98%, the highest Compounded Annual Growth Rate (CAGR) for the past five years, as of February 2021. The fund is licensed and regulated by the Securities and Exchange Commission of Sri Lanka with Bank of Ceylon acting as the Trustee.

"The fund is used as a de facto savings account yielding a higher rate compared to a one year FD ceiling rate of a Licensed Finance Company and over 250 basis points above a typical savings account," said First Capital Asset Management AGM – Asset Management Kavin Karunamoorthy.

"Leveraging on market opportunities, interest rate fluctuations and our industry expertise in fixed income securities we have been able to compete with the bank based savings segment with our money market fund, offering clients an alternative investment product that offer better interest rates, flexibility to conveniently withdraw funds, and peace of mind," concluded Karunamoorthy.

First Capital is a member of the Janashakthi Group focused on delivering 'Performance First' through its operations as primary dealer, stockbroker, corporate advisory, debt structuring and wealth management. With over three decades of expertise in providing capital market solutions, First Capital Holdings PLC is the only listed full-service investment institution in Sri Lanka. First Capital Holdings PLC is rated [SL]A with Stable outlook by ICRA Lanka Ltd.