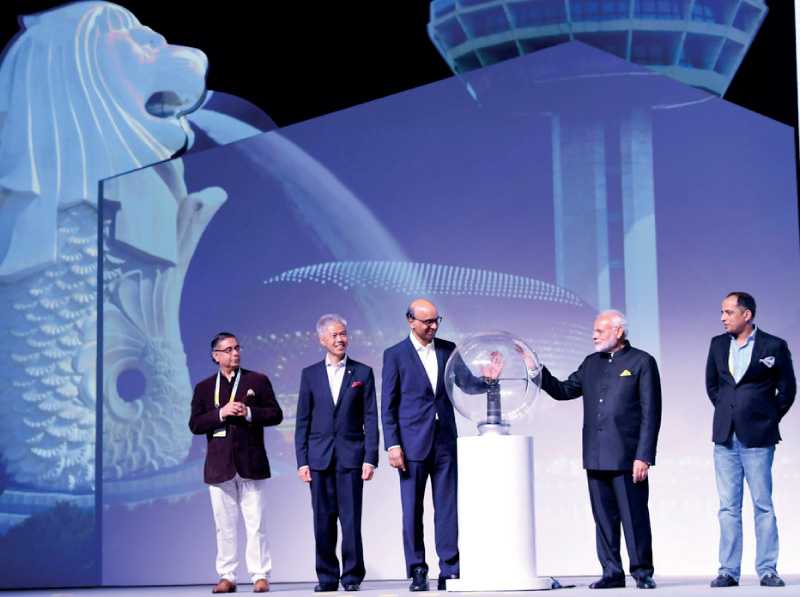 APIX is officially launched by Prime Minister of India Narendra Modi and Deputy Prime Minister of Singapore Tharman Shanmugaratnam at the Singapore Fintech Festival in 2018
---
The Fintech Association of Sri Lanka (FASL) and the ASEAN Financial Innovation Network (AFIN) recently signed a MoU to enhance the Fintech Industry and especially to promote Application Programming Interface Exchange (APIX), a global fintech platform, in Sri Lanka and the region.

AFIN is a Singapore based not-for-profit organisation founded by the Monetary Authority of Singapore (MAS), the ASEAN Bankers Association (ABA) and the World Bank's International Finance Corporation (IFC).

AFIN is established to support financial innovation and development, and to enhance economic integration within the ASEAN region through broader adoption of financial technology innovations by financial institutions and the creation of markets through setting up the APIX platform.

APIX is the world's first cross-border, open architecture API marketplace and sandbox platform for collaboration between fintech and financial institutions in which participants can integrate and test solutions with each other via a cloud-based architecture.