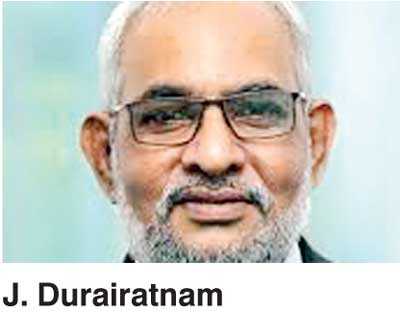 Former Managing Director of Commercial Bank PLC J. Durairatnam has been appointed to the Board of DFCC Bank PLC.

Durairatnam holds a B.Sc. from the University of Peradeniya and an Executive Diploma from the University of Colombo.

He possesses extensive experience in banking, having been with Commercial Bank for 36 years. He served as a Commercial Bank Director from April 2012 to 16 July 2014, and as the Managing Director from 17 July 2014 until his retirement on 26 July 2018. He has served in several other senior management positions at Commercial Bank, including as the Chief Operating Officer, Deputy General Manager – International, Assistant General Manager – International, and Head of Imports. His experience covers all aspects of international trade, off-shore banking, credit and operations.

Along with this appointment, the DFCC Bank Board comprises of Chairman C. R. Jansz, Executive Director/CEO L. H. A. L. Silva, P. M. B. Fernando, T. Dharamarajah, S. R. Thambiayah, K. P. Cooray, V. J. Seneviratne, L. K. A. H. Fernando, N. K. G. K. Nemmawatta, and J. Durairatnam.